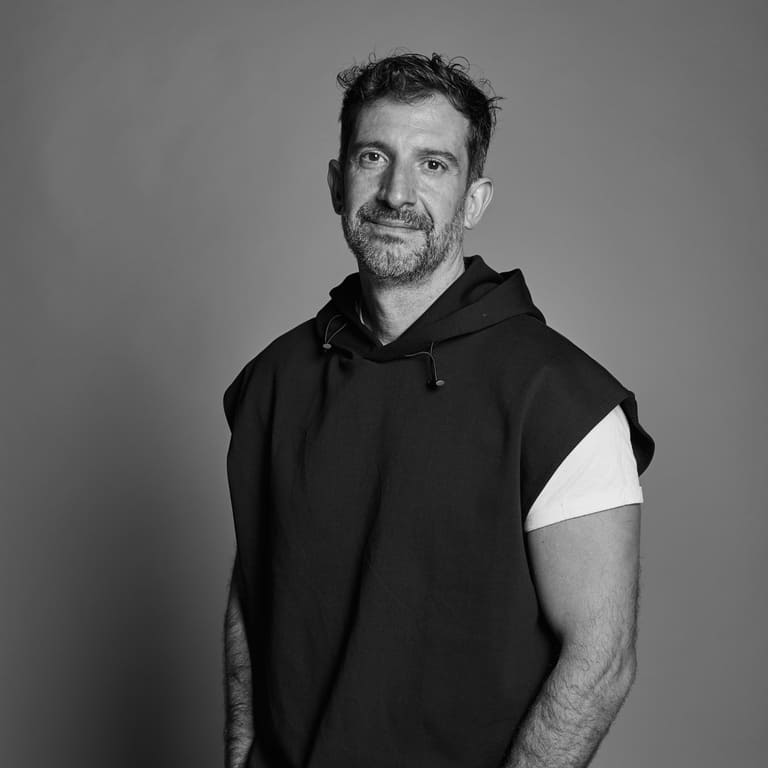 Pedro Casas
Performing Arts
Performing Arts
Performing Arts
Performing Arts
Specialty
stage direction
Training
Master in Theory and Criticism of Culture from the Carlos III University of Madrid (UC3M)
Graduate in Direction and Dramaturgy from the Royal School of Dramatic Art (RESAD)
Acting studies at the Jorge Eines Studio, the Dance Theater School and the Film Central
Career path
Stage director and educator. Specialized in the Technique of Physical Actions and Active Analysis of the late Stanislavsky.
He teaches classes to actors, directors and people interested in the world of theater. He has been a theater teacher at Sala Malasaña, Sala Azarte, EMAD, external director at Sala Cuarta Pared and teacher at TAI.
Founder of the Mr. Smith's Co., physical and creative theater company. Their shows (The Animals Trilogy, Lightness) They have been premiered at the Cuarta Pared theater and other spaces on the alternative network.
He has worked as a director in different companies covering different genres, disciplines and audiences. The last notable works of him are Afterglow (max award nominee) and katana (premiered at the Pavón theater and finalist for the MAX awards).
He collaborates with dance companies such as Proyecto La Rua and in projects such as otoa (candidate for 5 MAX awards) or The empty house.
Subjects and workshops
DEGREE IN PERFORMING ARTS AND AUDIOVISUAL INTERPRETATION
Improvisation and Acting Foundations

DIPLOMA IN AUDIOVISUAL AND STAGE INTERPRETATION
Advanced Acting Training

Research lines
New scenic and postdramatic theater languages