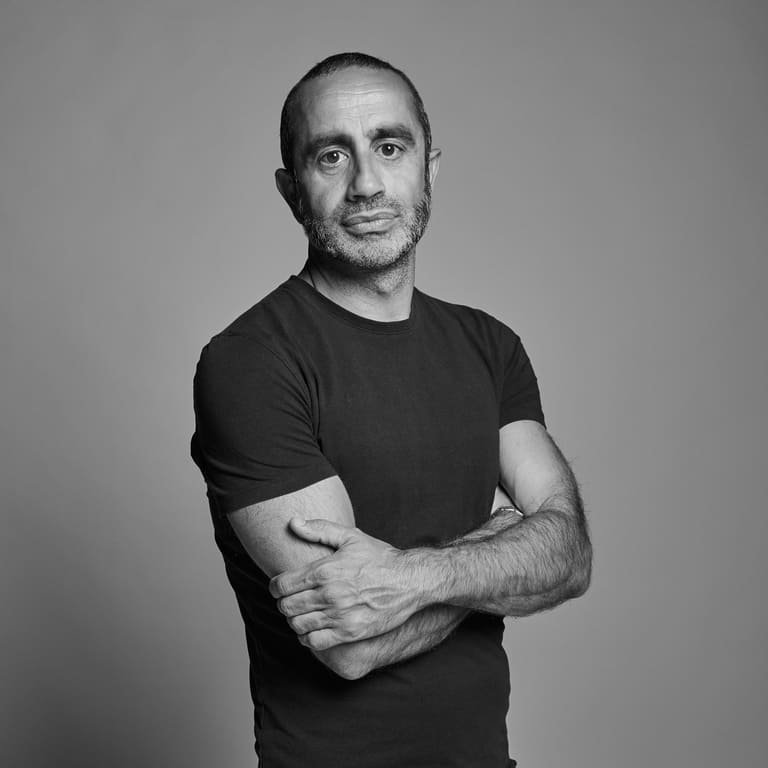 Fosi Vegue
Visual Arts
Visual Arts
Visual Arts
Visual Arts
Specialty
Development of visual projects. Visual language. Edition of photobooks and history of photography.
Training
Degree in Art History from the University of Salamanca (USAL)
Higher Technician in Photography (Madrid)
Technician in Video and Television Production (Madrid)
Career path
Photographer dedicated to pedagogy for more than 18 years. With his Blank Paper School project, he has trained a whole generation of authors who have renewed the visual imagination through experimentation in the language of photography. Blank Paper became the Spanish reference with the greatest international projection, recommended by specialized media (The British Journal of Photography, Unseen Magazine, The Eye or Yet Magazine) and by prestigious professionals (Paul Graham, Boris Mikhailov, Joerg Colberg or Bruno Ceschel ).
His XY XX project was published by Dalpine publishing house. Winner of the FotoPres La Caixa scholarship on two occasions and co-founder of Fiebre Photobook, a pioneering festival in Spain. He currently develops different educational programs and collaborates with various training centers.
Subjects and workshops
MASTER OFFICIAL IN ARTISTIC AND DOCUMENTARY PHOTOGRAPHY
Photographic Curation and Art Narratives

DEGREE IN FINE ARTS
Digital Technology for the Fine Arts II

DEGREE IN PHOTOGRAPHY (curriculum in extinction)
Management and curation of photographic works
Awards, mentions and recognitions
"Woman Go No'Gree" by Gloria Oyarzabal - Best Book of the Year at Paris Photo. editing and sequencing Fosi Vegue
Aid for the creation of visual arts of the Community of Madrid
Professional scholarship XI Photography and Journalism Seminar, Albarracín
FotoPres'09 Grant "La Caixa" Foundation for Greatest Hits, Barcelona
ARCO'07 Documentary Photography Award, Madrid
Unicaja Photography Award, Almería
FotoPres'05 Grant "La Caixa" Foundation for Extreme Unction, Barcelona
Madrid City Council Young Creators Award
Other merits
Finalist PDF Cosmos Award, Arles
Finalist Discoveries PHotoEspaña'10, Madrid
Links of interest