Own title
* In accordance with the provisions of article 4.4 of Decree 84/2004, of May 13, which regulates the right to information and the protection of the economic rights of students who take non-regulated education, it is reported that this qualification does not lead to obtaining an official degree.
Diploma in Stage and Screen Acting
Duration
2 years
(120 ECTS)
Become a multidisciplinary artist for theatre, cinema and audiovisual media
Acquire acting techniques and tools that will allow you to take your first steps in the artistic industry and develop your full potential as an actor or actress.
Learn to adapt to different formats (theatre, cinema, series, television and other media) through intense learning that condenses the fundamental tools of interpretation: text, gesture and voice.
In this two-year diploma, you will be trained by active professionals and you will have access to workshops and masterclasses with national and international artists that will provide you with a comprehensive vision of your future profession. At the end of the program, you will access your first employment contract in the sector, paid and guaranteed, linked to a real professional audiovisual or stage production.
Six reasons
to study in TAI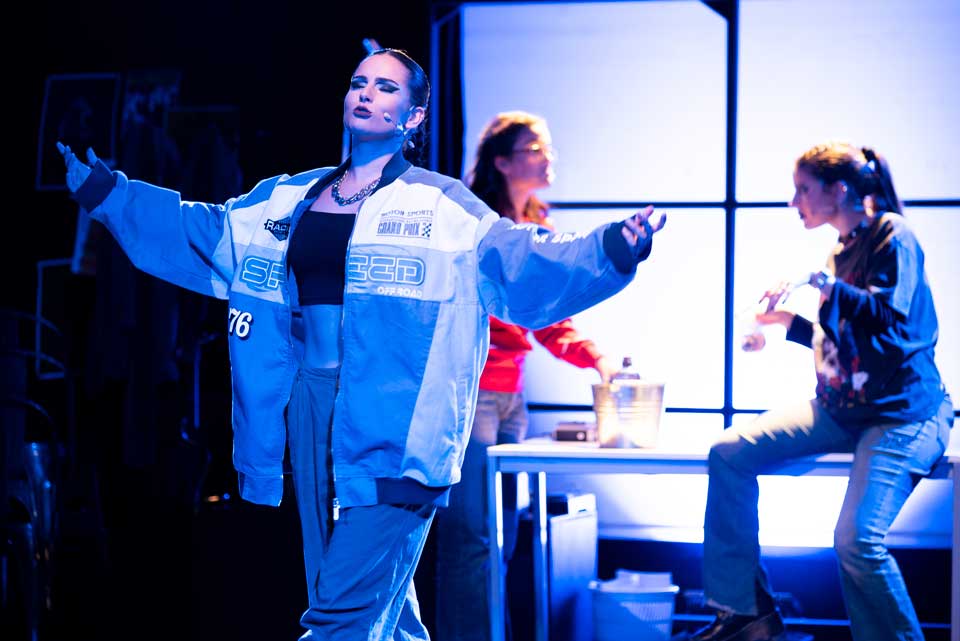 Receive complete acting training
With a 100% practical approach, you will gain knowledge and skills in audiovisual and scenic interpretation, singing, dance, voice, writing, directing, producing, and casting.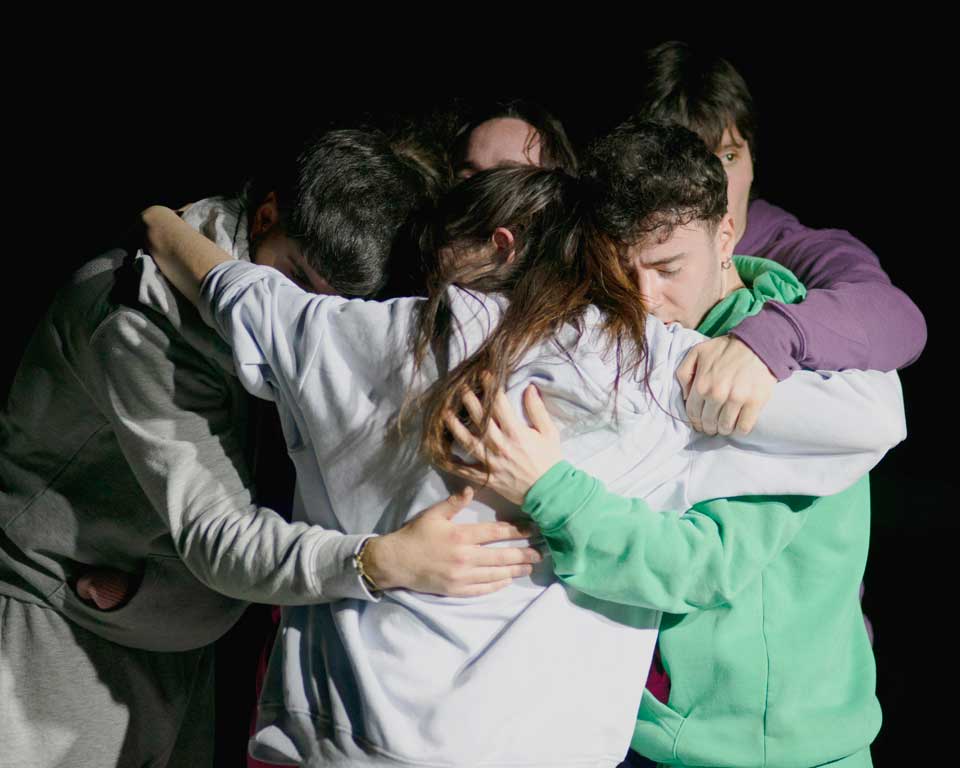 Create a network in a multidisciplinary creative environment
Participate in transversal projects generating unique experiences and professional teams for the future.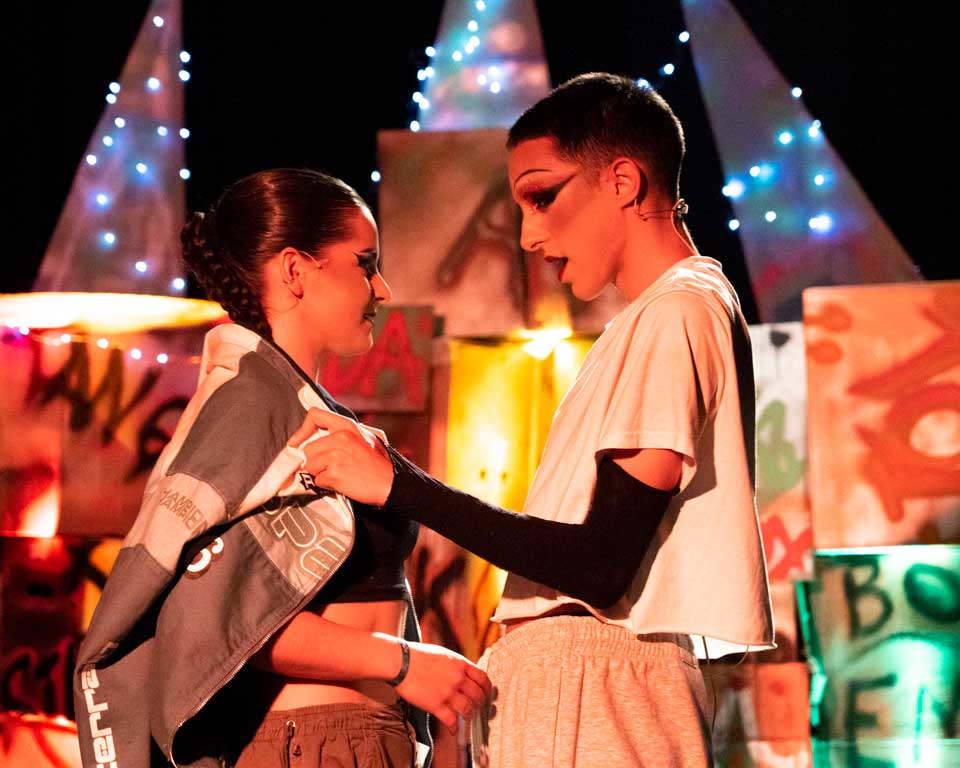 First guaranteed employment contract and access to more than 700 agreements with companies in the industry
At the end of your training, you will get a paid contract linked to the actual professional production of a film, short film, series or play. In addition, you will have access to our artistic residency program, internships, advisory service, career guidance, events and all kinds of activities aimed at employability in the world of the arts.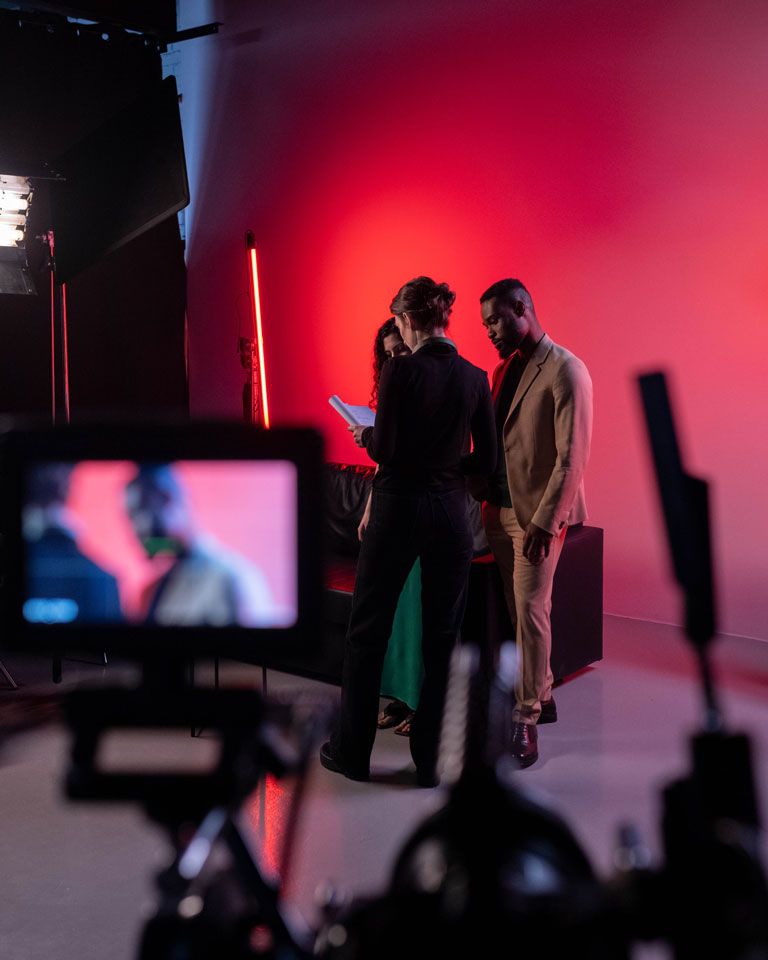 Learn from great professionals and visionaries of the arts
Train with active professionals with a wide artistic career at a national and international level and discover all the keys to connect your creations with the industry.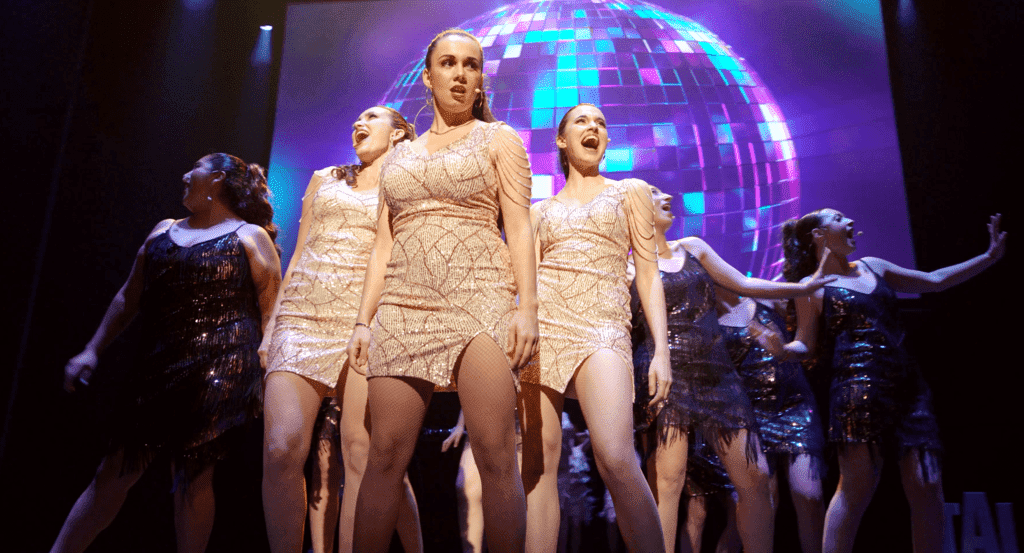 Create and direct your own stories, plays and shows
Devise and lead projects with the necessary tools for a stage and audiovisual production from the proposal and pre-production, to the distribution or team management.
Expand your training with one of our masters
Continue your career specializing with a Master TAI in Musical Theater or in Dubbing and Locution.
Consult our exclusive financing conditions
En TAI We believe that studying what you like should be easy, that is why we put at your disposal the best conditions to finance your studies: exclusive TAI, adapted 100% to you and with responsible fees.
Request Information
Study Plan
THE TWO COURSES OF THE DIPLOMA IN AUDIOVISUAL AND STAGE INTERPRETATION, OF MORE THAN 420 HOURS EACH, ARE STRUCTURED INTO:
Training phase
IN THE FIRST YEAR YOU WILL LEARN TO USE YOUR VOICE AND BODY EXPRESSIVELY THROUGH IMAGINATION EXERCISES, listening, improvisation or acting on camera. You will work on the dramatic text, the script, dramaturgy, entrepreneurship and professional projection.
IN THE 2nd YEAR YOU WILL LEARN IN DEEPER ACTORAL RESOURCES by training imagination, play, voice and body, as well as cast work, improvisation and text analysis.
Professional production in the industry
Exhibition phase
Distribution phase
At the end of the training, you will have guaranteed access to your first paid job in the industry, in which you will participate in a real audiovisual or stage production. You will be part of the whole process: production, distribution and exhibition. The productions will be linked to ATM Producciones and/or Factoría de Creación (or other professional production companies in the industry) and distribution and exhibition to Moira Pictures.
Specialization via master
Once you have acquired practice and experience in the sector, you will be able to specialize in the performing arts area that interests you the most through one of our masters.
Course 1
Acting Training
Screen Acting I
TV Acting
Oral Expression and Voice I
Body Language and Movement I
Dance and Choreography I
Singing I
Analysis of Texts, Dramaturgy and Script
Creation and Development of Projects
Lab:
- Filming of Fiction Sequences on Set
- Representation of Scenic Creations
Course 2
Advanced Acting Training
Screen Acting II
TV and Entertainment Formats Hosting
Oral Expression and Voice II
Body Language and Movement II
Dance and Choreography II
Singing II
Audition Training
Project Management
Business and Career Development
Projects:
- Shooting Practice
- Scenic Representation
Access
Student profile
Individuals interested in acting who want to explore their potential as a performer and gain the tools to create their own projects and distribute them successfully.
Students of the Preparation Course to the Bachelor's Degree in Performing Arts and Screen Acting or individuals with basic acting training who want to access the audiovisual or theatrical professional field.
Professionals from other scenic branches, such as dance or circus arts, who want to broaden their expressive tools by immersing themselves in acting.
Requirements
For access to the first course, no prior knowledge is required. A mandatory level test and a personal interview (in person or online) are carried out.
Possibility of access to the second course directly, if the required skills and knowledge are accredited.
Teachers
Meet our Performing Arts Teachers
Career Opportunities
We live immersed in the culture of entertainment and the audiovisual boom. A global industry that demands performers who are capable of adapting to all genres and formats: cinema, TV series, theater, musicals, video clips, advertising, new media, etc. The performance world is in a new Golden Age with Madrid as the third world capital of musical theater, only behind New York and London.
Cinema, TV Series and Other Media
Film and TV actor or actress. Advertising and new digital formats model . TV host. Singer. Radio broadcaster.
Theater
Theater actor or actress. Musical theater singer and dancer. Stage director. Assistant theater director.
Teaching
Teacher of dramatic art, dance and singing. Teacher of artistic activities. Monitor of film, theater, dance and singing workshops.
Others
Representative of actors and actresses. Casting director.
Facilities






Academic Outlook
TAI-certified Diplomas are the first step for job placement and allow academic progression towards higher cycles. Connect with the industry and professional employability and specialize by studying a TAI Master.
Performing Arts
Performing Arts

Request information about this diploma.
Diploma in Stage and Screen Acting. An intensive and practical training for versatile actors and actresses who want to work in film, series, theater and TV.