Official Qualification
Master's Degree in Screen Acting
(Official Master's Degree from the Rey Juan Carlos University)
Duration
1 academic year
(60 ECTS)
Become a performer for the new audiovisual market
This Master's Degree offers postgraduate studies in the field of screen acting aimed at the professional audiovisual medium. Become an expert in acting for film, television and the audiovisual sector.
Train with artists and industry professionals and live a real shooting experience with a working film director. An official master's degree in which the two facets of actors and actresses coexist: their professional character and their artistic inclination, in connection with their research capacity and the universe of coaching and acting direction.
Receive personalized acting coaching
Improve your acting skills exploring self-image through coaching tools.
Face the complete process of a shoot
Acquire the tools and experience you need to be able to handle the complete filming process.
Complete your portfolio
Take the opportunity to participate in audiovisual projects with which you can complete your photobook and videobook
Study Plan
The official Master's Degree in Screen Acting is structured around three major subjects: the perfecting of performance tools, specialization in screen acting and theoretical-practical research.
Access
Student profile
People interested in acting academically and/or professionally in the television and cinematographic context, either in a direct, research-oriented, or educational way (coach).
People with Official Undergraduate Degrees or other official certifications whose study plan includes the subjects of Humanities, Arts, Communication, Social Sciences and Fine Arts, and people with other degrees that facilitate their access to official postgraduate courses.
People with a 2, 3 or 4-year undergraduate degree in Visual Arts, Acting, Performing & Media Arts and/or with an Advanced Degree in Dramatic Art, Music and Dance by recognized schools.
Career Opportunities
We live immersed in the culture of entertainment and the audiovisual boom. A global industry that demands performers who are capable of adapting to all genres and formats: cinema, TV series, theater, musicals, video clips, advertising, new media, etc.
The performance world is in a new Golden Age with Madrid as the third world capital of musical theater, only behind New York and London.
Acting
Actor/actress for film, TV and advertising. TV or radio host. Doubler.

Teaching and other career paths
Head of communication in companies. Advertising model. Casting director for film and TV. Acting coach. Teacher and/or academic researcher. Sociocultural animator for leisure complexes, television and for public and private institutional social and cultural offers.
Suggestions and Complaints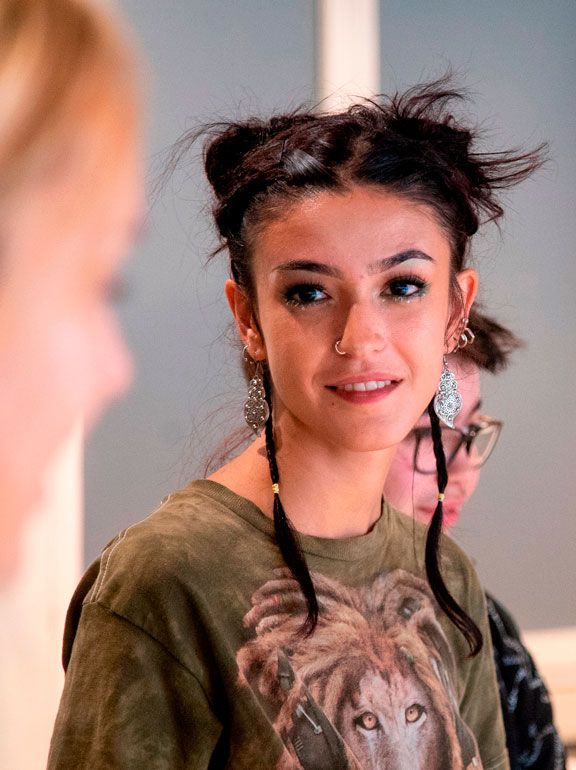 Request information about our studies
Find out about the options that studying at the largest Arts Campus in Madrid gives you. We will answer you as soon as possible!