TAI-certified Master
* In accordance with the provisions of article 4.4 of Decree 84/2004, of May 13, which regulates the right to information and the protection of the economic rights of students who take non-regulated education, it is reported that this qualification does not lead to obtaining an official degree.
Master in Film and TV Editing
Duration
1 academic year
(60 ECTS)
Explore editing and postproduction processes
Obtain the maximum technical specialization and a contemporary artistic look to address image and sound editing, color correction for film and TV series, as well as motion graphics and basic visual effects for any fiction, non-fiction, and advertising project.
Upgrade your reel with professional projects and work with the most widely implemented software in the audiovisual sector: Avid, Premiere, After Effects, DaVinci, Mistika and Pro Tools.
The Master in Film and TV Editing includes the SGO - Mistika Accreditation as well as the Avid Certification, and guaranteed practices in relevant companies in the audiovisual sector.
Expand your professional horizons
Acquire the necessary skills to tackle projects beyond editing and fully undertake a postproduction process.
Delve into the psychology of color
Take a conceptual approach to the psychology of color and visual trends in image treatment.
Develop your visual and sound creativity
Tackle 2D graphics animation and VFX and take a creative look around cinematic sound.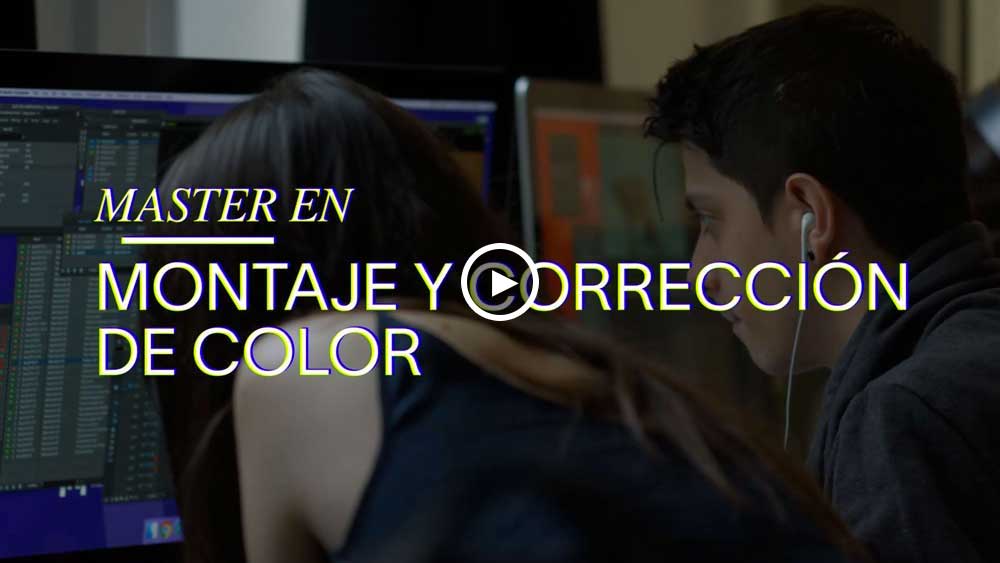 Consult our exclusive financing conditions
En TAI We believe that studying what you like should be easy, that is why we put at your disposal the best conditions to finance your studies: exclusive TAI, adapted 100% to you and with responsible fees.
Request Information
Study Plan
TAI-certified Filmmaking Masters train new professionals both artistically and technically, based on knowledge of what is happening in the audiovisual industry and on its margins.
A training that is committed to transversality, experimentation and a highly professionalizing methodology based on the concepts of workshops and portfolios.
SPECIALIZED WORKSHOPS, TUTORIALS AND MASTERCLASSES
The workshops -which include seminars, workshops and thematic capsules- delve into the processes and modes of professional practice, turning them into intensive training in the profession.
The TAI-certified Filmmaking Masters promote autonomy and initiative from a creative perspective that encourages the formation of one's own perspective through group and individual tutorials.
Furthermore, every year, TAI brings together artists and national and international references in meetings and masterclasses that allow students to consolidate their training.
All workshops, tutorials and masterclasses are oriented to the acquisition of knowledge from its practical connection with the projects.
PORTFOLIO: THE BACKBONE OF THE PROGRAM
The portfolio is the business card of any arts professional, their personal brand. It brings together a selection of the audiovisual projects carried out and allows showing the learning process developed throughout the master.
Hours and hours of internships and real work experience that is reflected in a professional portfolio with the detailed assessment of a panel of experts.
1. FILM EDITING WORKSHOP WITH AVID AND PREMIERE
You will start from cinematographic and television fiction and you will move towards creation documentary and advertising cinema in its different subgenres and languages. All this with the two most recognized and implemented technologies in the industry (Avid and Premiere).
Subjects
Contemporary Film Narratives
Editing Technology
Fiction Editing
Advertising Editing
Documentary Editing
2. MOTION GRAPHICS WITH AFTER EFFECTS WORKSHOP
Conceived as an immersion in After Effects for the animation of titles and graphics in 2D and as an initiation process to visual effects: keying, rotoscoping, trajectories and basic image editing.
Subjects
Technology and Work Environment in After Effects
Sign Design and Animation
Graphic Creation and Animation
Visual Effects in After Effects
3. WORKSHOP ON GRADING AND COLOR CORRECTION WITH DAVINCI AND SGO MISTIKA
A highly professional training based on two highly recognized tools: DaVinci and SGO Mistika (includes accreditation).
Subjects
Photography Concepts
Color Psychology and Color Management
Technology and Processes
Regulations, Curves and LUTs
Grading and Color Correction with DaVinci and Mistika
Creation of Advertising Looks
4. SOUND ASSEMBLY AND POST-PRODUCTION WORKSHOP WITH PRO TOOLS
You will control the procedures and tools of the leading software in the audiovisual and music industry while developing a creative approach to cinematic sound.
Subjects
Technology and Working Environment in Pro Tools
Sound Aesthetics and Narrative
Sound Editing
Sound Mixes
5. TUTORIALS FOR THE DEVELOPMENT OF ARTISTIC PROJECTS
Tutoring and project consultancy by teachers. The tutorials will be done in 3 ways: collectively (all students), individual (personalized monitoring) and transversal (students of different degrees).
Fiction Project Tutoring
Nonfiction Project Tutoring
Pitching Projects
Project Dossier Presentation
6. PROJECTS
Students will develop the tasks of image and sound editing, color grading and postproduction coordination of film, TV series, creative documentaries and advertising projects of his fellow Filmmaking Masters.
Fiction Short Film
Nonfiction Short Film, to choose between:
Fashion Film or Music Video
Creative Documentary or Experimental Film
7. CERTIFICATIONS
SGO Accreditation validated by Mistika producer
Access
Student profile
Students coming from Bachelor's Degrees in Audiovisual Communication, Communication Sciences, Fine Arts, Business Administration, Law, Economics and Business Sciences or other related degrees in national or international universities.
Students coming from the TAI's Bachelor's Degree in Filmmaking or other studies in the area of ​​Visual Arts who want to obtain a second specialization.
Students coming from the TAI's Diploma in Filmmaking..
Teachers
Meet our animation and postproduction teachers
Career Opportunities
Today, everything is audiovisual. We live immersed in the culture of communication and entertainment. The film and TV series industry is at its peak thanks to the new digital platforms (Netflix, Movistar, HBO, Amazon Prime, etc.) and an incessant demand for audiovisual content.
Today, everything is audiovisual. We live immersed in the culture of communication and entertainment. The film and TV series industry is at its peak thanks to the new digital platforms (Netflix, Movistar, HBO, Amazon Prime, etc.) and an incessant demand for audiovisual content.
Within this context, Madrid is one of the main production centers at European level: in 2022, the capital hosted a total of 860 medium- and large-scale filming, including 66 television series, 47 fiction films and 380 advertisements. In addition, the emerging cinematographies throughout the country represent movements of great artistic interest that generate their own labor demand.
Train at a Reference film school with more than 50 years of experience in teaching the arts and jobs of cinematography and gain access to the most requested professions of the moment.
Editing
Film editor. Editor of fiction series. Advertising editor (spot, branded content, video clip, fashion film).
Postproduction
Postproduction and workflow coordinator. Supervisor and/or consultant of VFX in filming. Flame and/or Nuke operator. Grader.
Others
Designer of signs and 2D animations. Audiovisual content developer for interactive media and videogames.
Facilities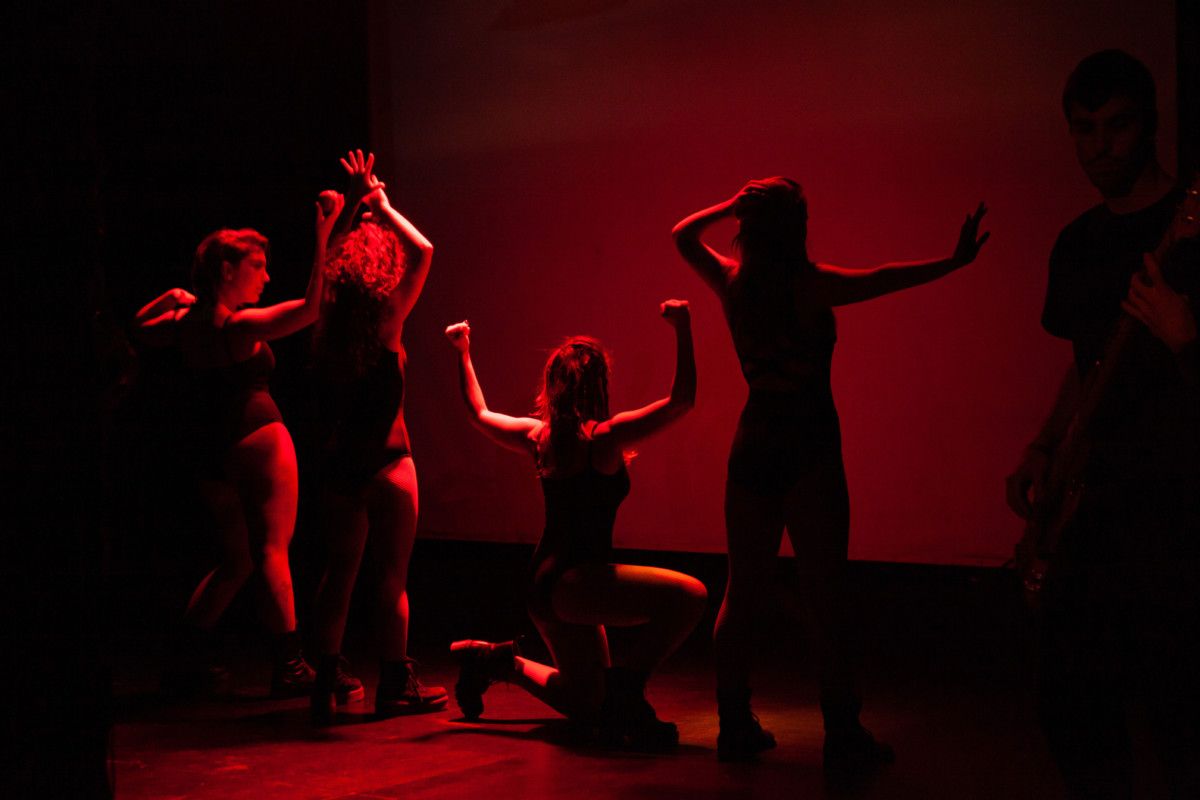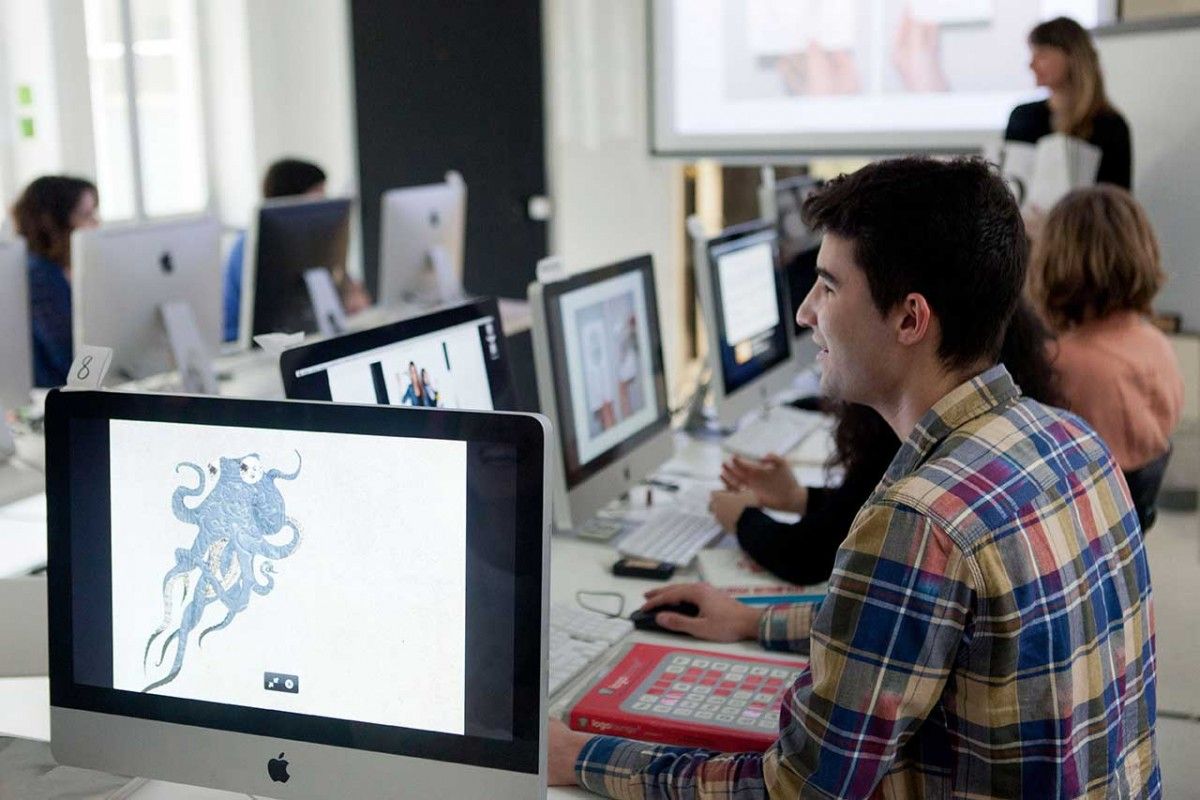 Academic Outlook
Continue your master's studies with a second specialization with which to complement and enhance your professional profile.
Internships at Companies
TAI offers EXTRNAL INTERNSHIPS always accompanied by tutorials and prior preparation that give students the opportunity to work in top-level companies.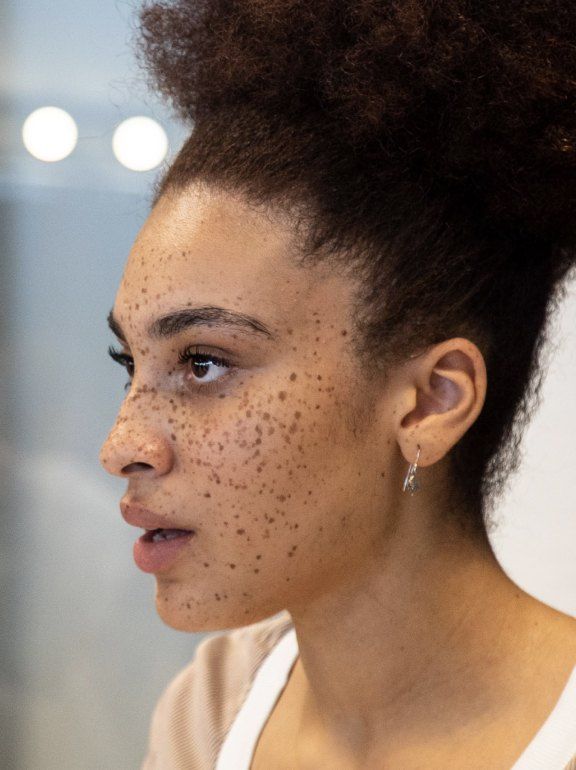 Request information about this diploma.
Master in Film and TV Editing. Get trained in editing, color correction, motion graphics and sound.