Own title
* In accordance with the provisions of article 4.4 of Decree 84/2004, of May 13, which regulates the right to information and the protection of the economic rights of students who take non-regulated education, it is reported that this qualification does not lead to obtaining an official degree.
Diploma in Music Creation and Production
Duration
2 years
(120 ECTS)
Create, produce and promote your own music
A practical and intensive training for future professionals in composition, studio production or sound design for events and shows.
Access the music industry by developing the most demanded skills at the hands of great active professionals. Learn to compose and perform your own music while discovering how to record your project with great sound.
This two-year diploma enables you to make recordings with solid technological criteria, handle virtual instruments, synthesizers and sequencers, apply live software and use the best distribution and promotion channels. At the end of the program, you will access your first employment contract in the sector, paid and guaranteed, linked to a real professional music production project.
Six reasons
to study in TAI
Create a melody for any style
Arrange and orchestrate a good melody applying the creative possibilities offered by virtual instruments and tools linked to audio production.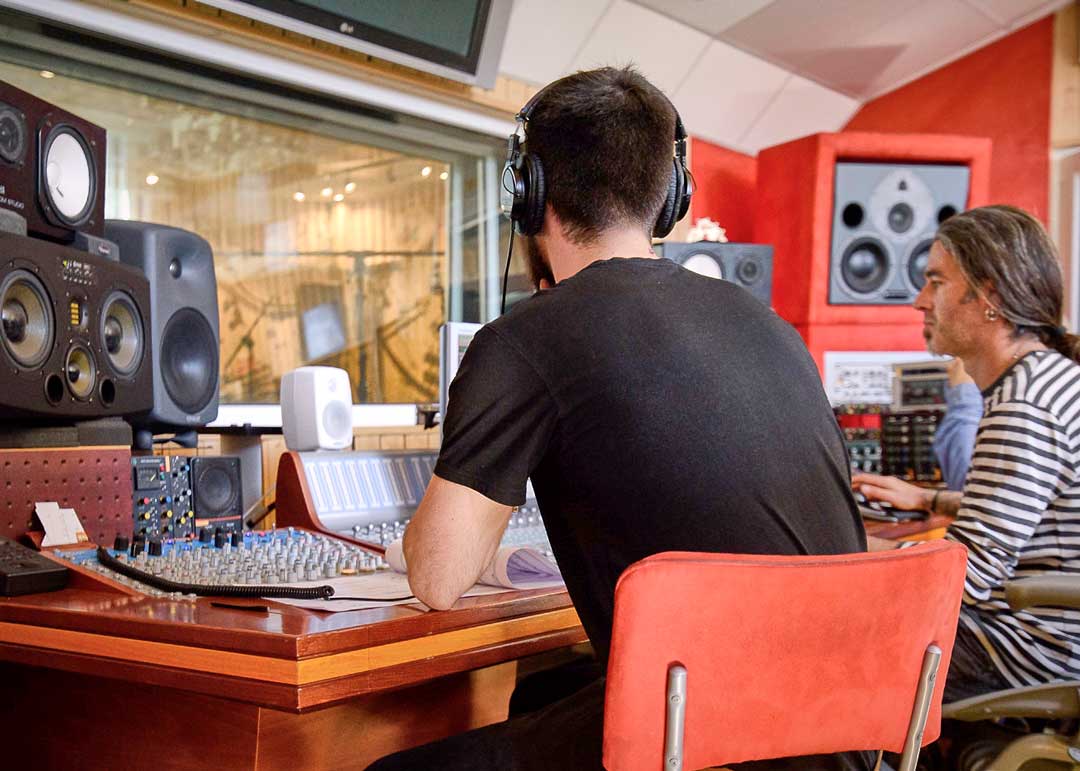 First guaranteed employment contract and access to more than 700 agreements with companies in the industry
At the end of your training, you will get a paid contract linked to a real professional music production project. In addition, you will have access to our artistic residency program, internships, advisory service, career guidance, events and all kinds of activities aimed at employability in the world of the arts.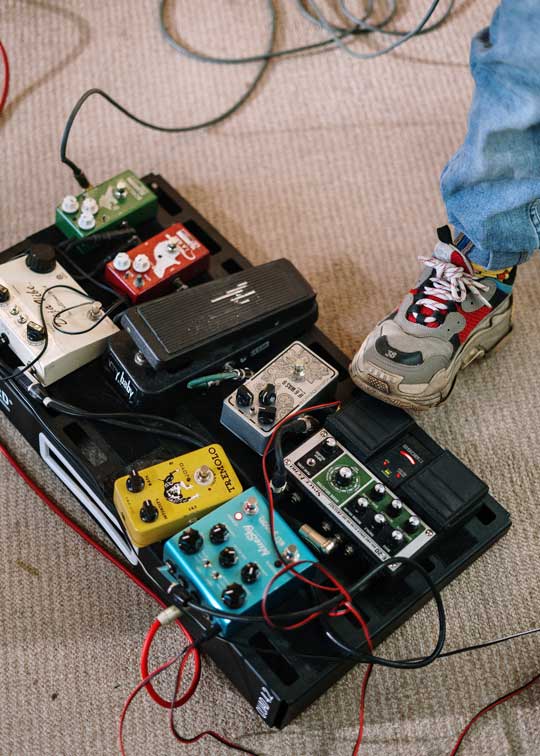 Train yourself with the tools and techniques of the industry
In the area of ​​music and sound we are always connected with the present of the industry and the most innovative technology: Sibelius, Logic Pro, Pro Tools, Ableton, Komplet libraries, Kontakt libraries and Arturia virtual instruments.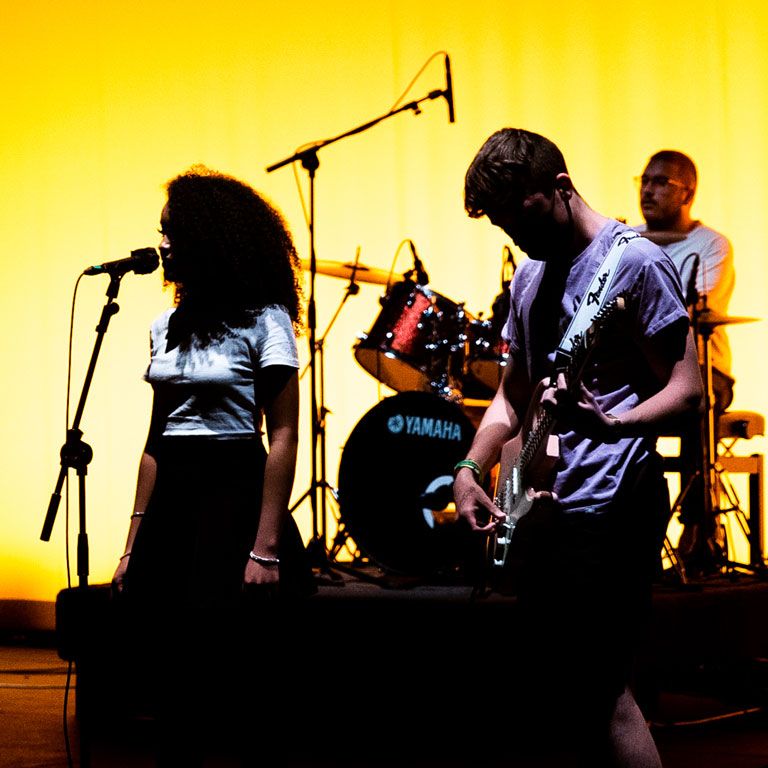 Get into music production
Learn to plan sound production processes, as well as to generate and transform sounds and musical recordings with creative objectives.
Learn from great professionals and visionaries of the arts
Train with active professionals with a wide artistic career at a national and international level and discover all the keys to connect your creations with the industry.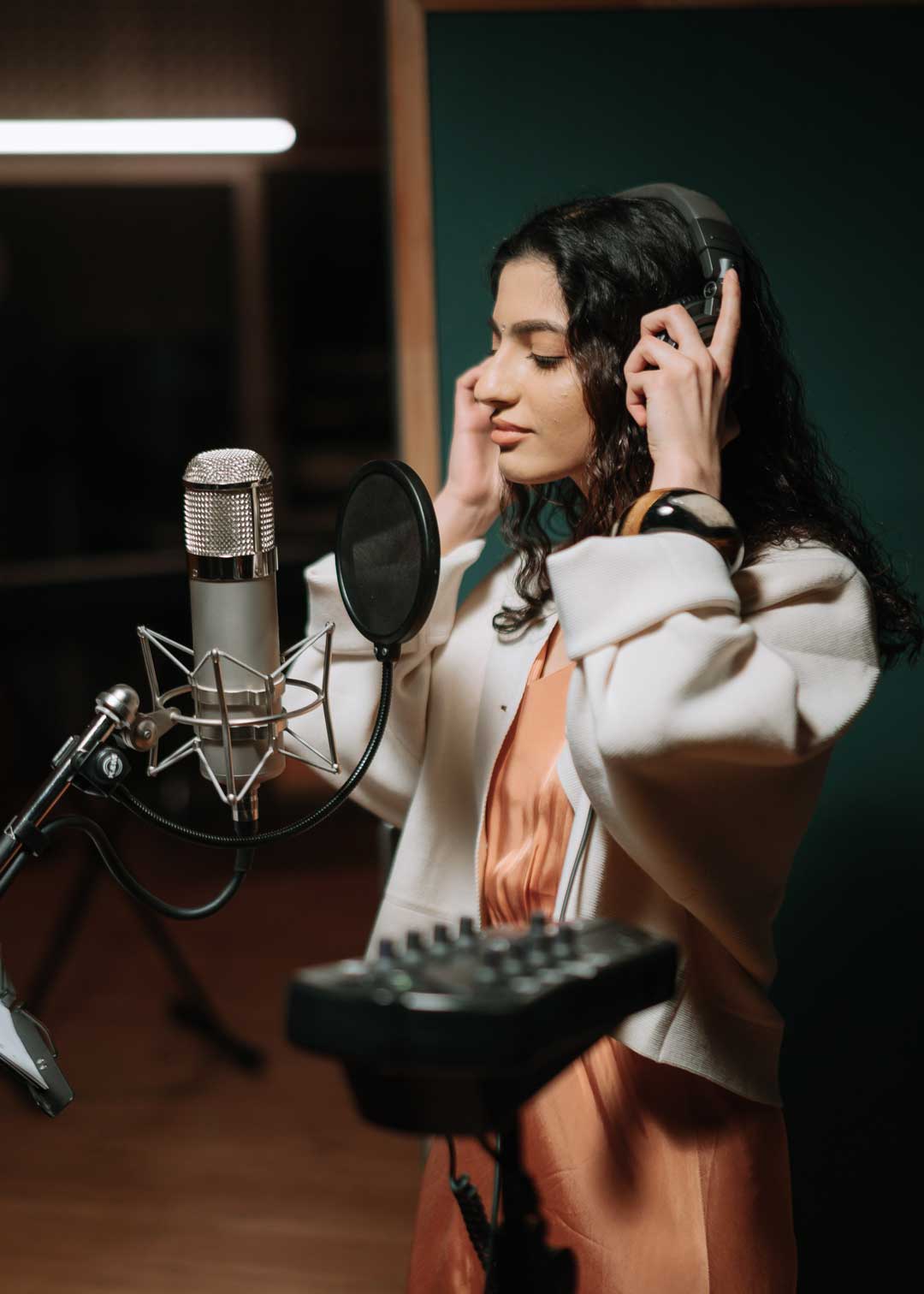 Expand your training with one of our masters
Continue your career specializing with a TAI Master in Music Production.
Consult our exclusive financing conditions
En TAI We believe that studying what you like should be easy, that is why we put at your disposal the best conditions to finance your studies: exclusive TAI, adapted 100% to you and with responsible fees.
Request Information
Study Plan
THE TWO COURSES OF THE DIPLOMA IN MUSIC CREATION AND PRODUCTION, OF MORE THAN 420 HOURS EACH, ARE STRUCTURED INTO:
Training phase
In the first course you will strengthen the skills and resources you need as a musical creator. Throughout the second course, you will delve into composition techniques, genres, styles and lyric creation.
Professional production in the industry
Exhibition phase
Distribution phase
At the end of the training, you will have guaranteed access to your first paid job in the industry, in which you will participate in a real musical production linked to the distributor Moira Sound. You will be part of the whole process: production, distribution and exhibition.
Specialization via master
Once you have acquired practice and experience in the sector, you will be able to specialize with the Master in Music Production.
Course 1
Introduction to Music Composition
Musical Language, Ear Training and Harmony I
Musical Genres, Analysis and References
Musical Performance I: Rhythm Section
Fundamentals and Treatment of Sound
Digital Editing of Notation and Scores
Complementary Piano for Composers
Creation, Management and Direction of Music Projects
Creation, Performance and Studio Recording
Course 2
Music Composition and Arrangements
Musical Language, Ear Training and Harmony II
Sound Space Design for the Stage Environment
New Compositional Models
Studio Recording and Production
Musical Performance II: Ensembles
Business and Career Development
Songwriting
Music Direction and Staging
Project: Singles Production
Access
Student profile
Musicians and music creators who compose from their instrument or from music technology and wish to develop their knowledge, acquiring technical and artistic resources to compose in various musical genres.
Singer-songwritersthat need to develop their compositional tools and acquire technical recording and music editing skills, as well as develop capacities for self-management and promotion of their work through new media.
Musicians with an interest in music production and the development of a modern language.
People interested in investigating individual or group creative processes, new sounds or scenic works, linking the design of sound space to their projects.
Requirements
No prior knowledge is required to access the first course. Interested people carry out an interview (personal or online) in which they must present an audio of their own composition or version in any format and in the musical style they want.
You can access the second course directly if you prove you have the required skills and knowledge.
Teachers
Meet our music and sound teachers
Career Opportunities
We live immersed in the culture of entertainment, a global industry that demands professionals in music composition and production for film, TV series, advertising, theater, video games, musicals, corporate communication, web environments and much more.
Songwriting
Singer-songwriter. Lyricist. Musical creator for new formats. Composer for stage performances or audiovisual formats.
Events and Shows
Music director. Bandleader. Designer of sound spaces. Arranger for small formations.

Music Production
Music producer of songs. Expert in recording, editing and audio mixing.

Facilities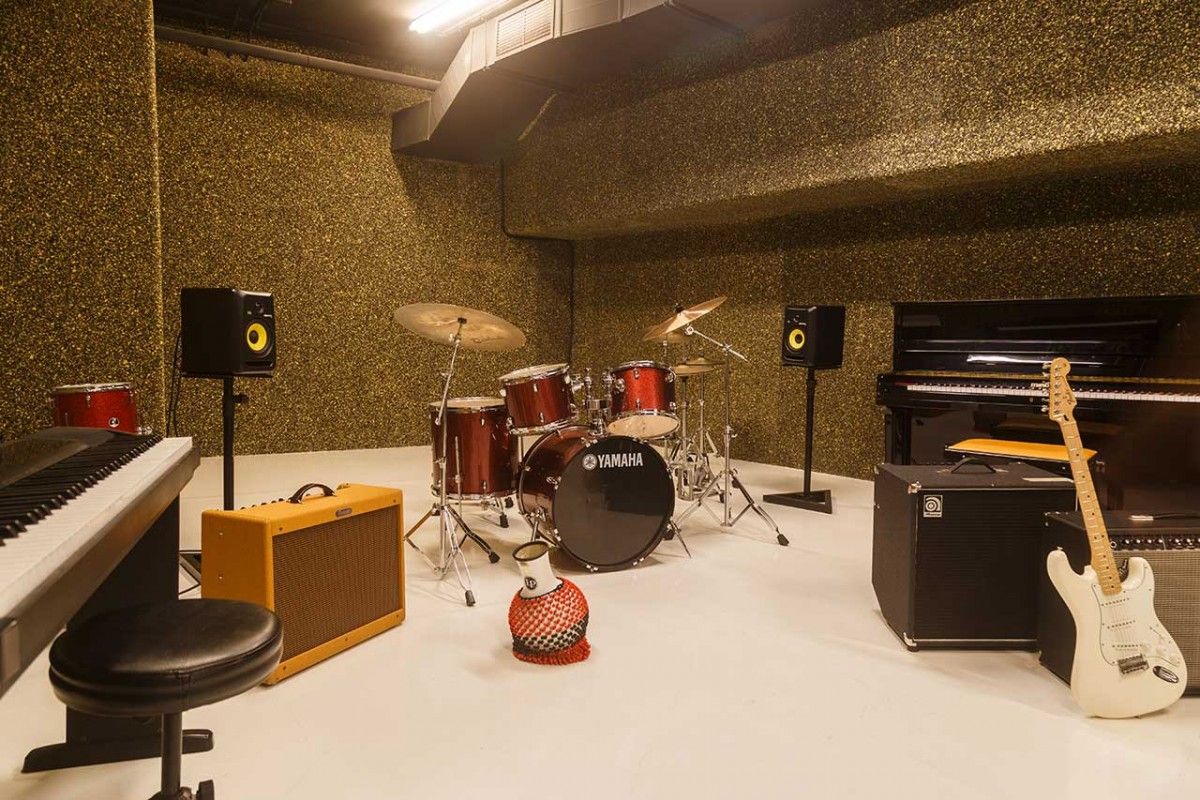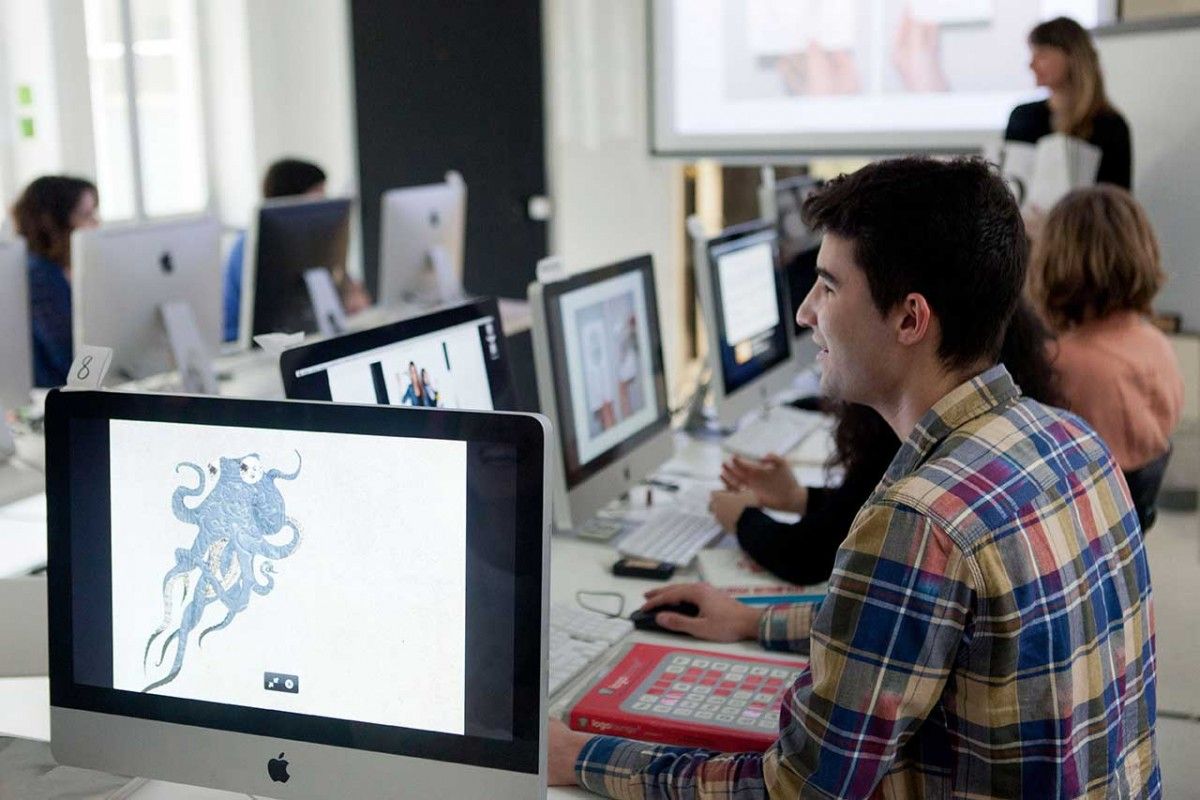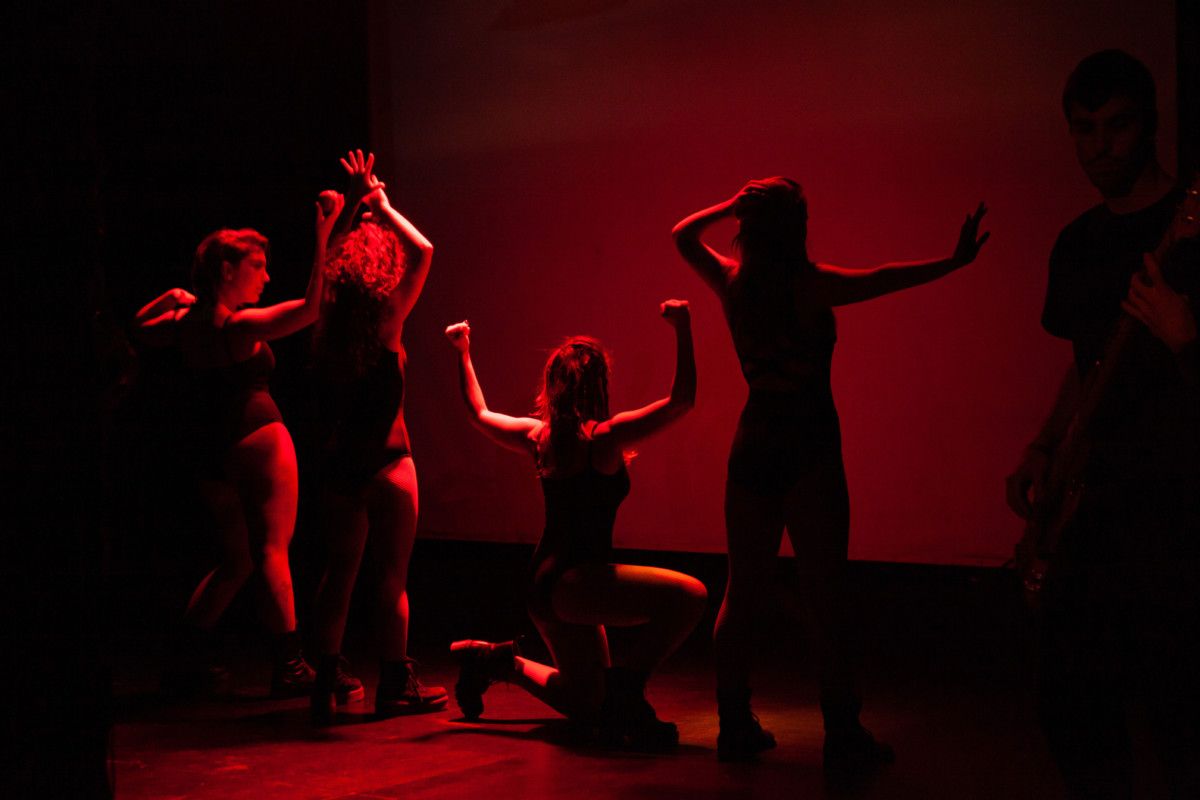 Academic Outlook
TAI-certified Diplomas are the first step for job placement and allow academic progression towards higher cycles. Connect with the industry and professional employability and specialize by studying a TAI Master.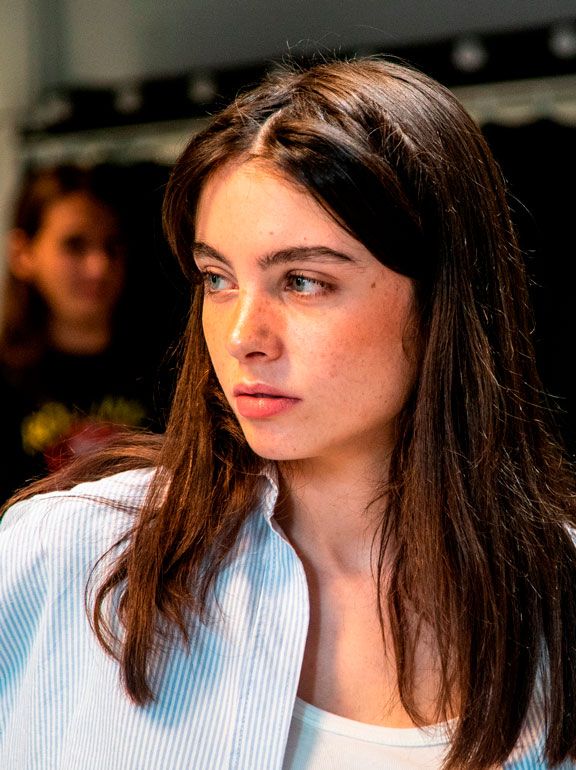 Request information about this diploma.
Diploma in Music Creation and Production. Learn to create, produce and promote your own music alongside active professionals in the industry.