Catherine Opie
art is the look
Photographer
"Make your idea captivate and penetrate"
Can you live with Elisabeth Taylor without being with Elisabeth Taylor? Can you make an intimate photographic portrait of the protagonist of The cat on the tin roof without the presence of the actress in a single photograph? Catherine Opie showed us that yes, the border of creation is where the artist puts it, that the artist's limit is in her own imagination.
In 2010, Catherine Opie spent several months at Elisabeth Taylor's home. She never saw her. He never spoke to her. But in his emblematic work 700 Nîmes Road He showed that he was one of the people who best knew the privacy of the actress at that time of her life. Because Opie delicately and faithfully photographed the thousands of objects that accompanied the actress in her daily life.
Chanel shoes, photos with Michael Jackson, iconic dresses, the three Oscars he won. Since November 2010, Opie has been at Taylor's house two or three times a week, becoming a talented visual notary of her privacy. Without ever seeing her. Without talking to her. With a lot of respect. So much respect that, after Taylor's death, in March 2011, her family allowed her to continue her visits and her peculiar artistic inventory of the classic Hollywood diva.
Inspiration for young artists
The result was a different work. What at first could have been a simple catalogue, typical of a decoration magazine, became a work that shows that art is the gaze, which is often not so much what but how. Catherine Opie is an inspiration for any artist and she demonstrated it in this way in her meeting with the students of the School TAI.
Opie knows well the importance of training in the development of the artistic profession. She herself is a professor in Los Angeles, specifically at the University of California. What Opie tries in her work as a teacher is for young artists to generate their own discourse and from it "make your idea captivate and penetrate".
"His images reflect on the links between people and communities"
Her teaching work is supported by a long career as a photographer, in which she shows a clear vocation for documenting, understanding and integrating the whole of society. Opie's images reflect on the links between people and communities.
She was one of the first to delve into aspects such as gender subculture in the United States or to criticize the prevailing social norms in her country.
Seeing and having (1991) was the photographic series that placed her among the leading young artists of the late XNUMXth century. In it, using masterpieces by XNUMXth century artists as a reference, she portrayed communities queer from Los Angeles and San Francisco, always going one step further, turning the usual patterns of masculinity on its head.
Committed to diversity
Because there is no doubt that Opie's work is compromised and has been a pioneer in generating debate regarding identity. She has often been described as a transgressor, although her work seems to seek above all to reflect on and destabilize established sexual patterns.
This is how he does it in works like Portraits (1993-1997), where he goes a step further, presenting the existing diversity within the community queer, o Domestic (1995-1998), in which, after a trip of several months through the United States, he portrayed families of homosexual women doing daily domestic chores. "There are artists who say that my work inspired them, that it changed their lives," says Opie. However, she believes that "20 years ago she was more demanding."
What has not changed has been the extraordinary technical quality of his work. To achieve this, Catherine Opie confesses that she took a lot of time preparing her images, always carried out with extraordinary care. The photographer analyzes the change in light, she patiently observes how her way of influencing the object of her creation modifies it. "It's almost a mystical process"He concludes.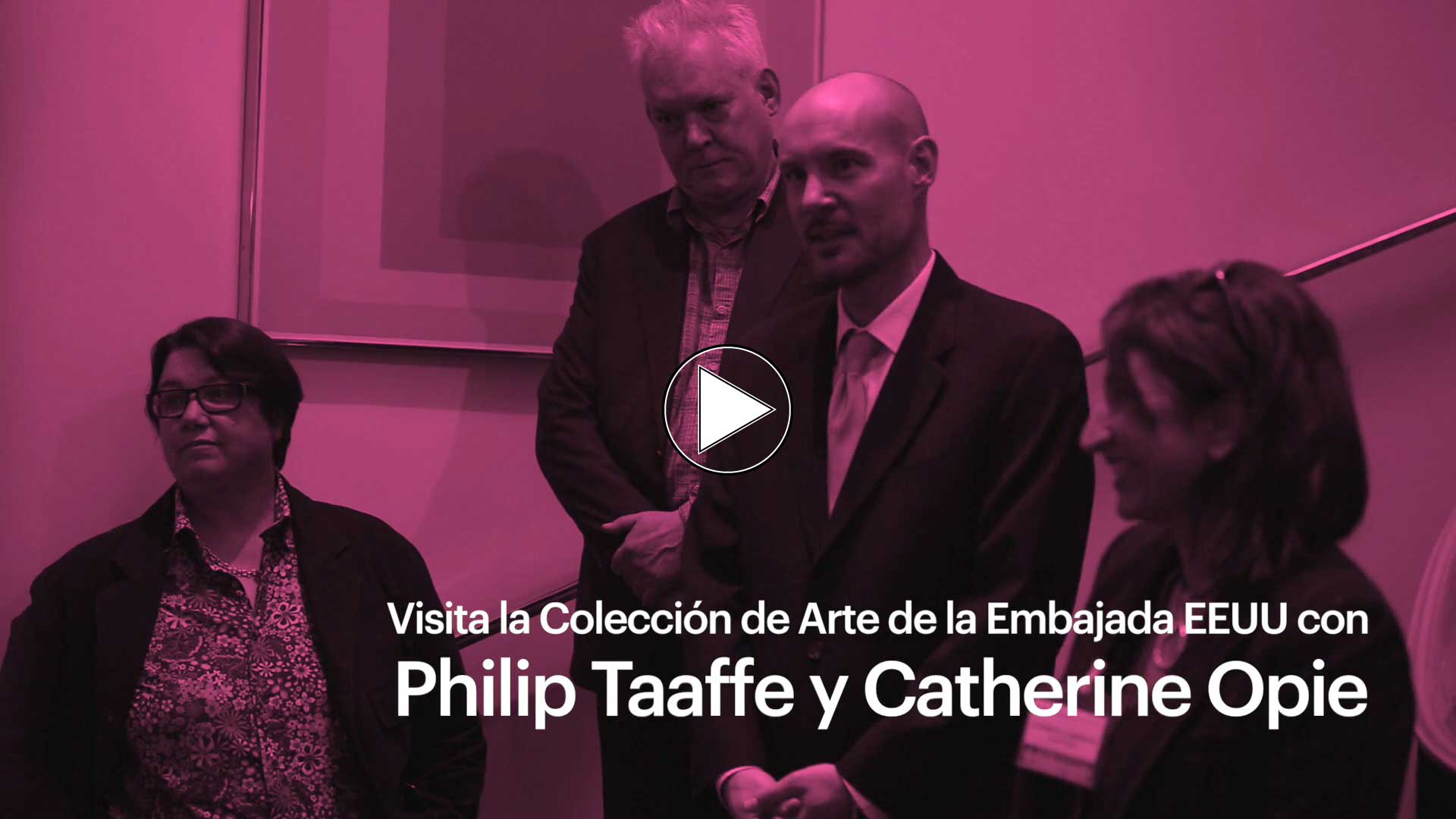 Biography
Catherine Opie was born in Sandusky, a city in the state of Ohio, in 1961. Like so many other visual artists, her first contact with photography came from a gift. She was 9 years old when she received a Kodak camera and the poison from her image was inoculated in her forever. The first models: the family, the environment, her community.
After spending his childhood in Ohio, he studied at the San Francisco Art Institute, graduating in 1985. Three years later he did a master at the California Institute of the Arts. Her professional life has remained linked to education, since since 2001 she has been a tenured professor of photography at the University of California Los Angeles (UCLA), one of the most prestigious university centers in the United States.
From a formal point of view, his technical precision, his deep historical and artistic knowledge and his critical and indomitable will combine to sometimes form a cocktail that is as explosive as it is refined, full of symbolism. Many of his works are filled with iconographic references to art history. But incorporating an always transgressive component.
During the 80s, most of his work focused on communities discriminated against due to their sexual orientation. Lesbians, sadomasochists or fetishists emerge in portraits of exquisite skill in which she plays and reflects on gender roles.
The last decade of the XNUMXth century makes him travel with his camera through an outer dimension without neglecting the series of transgressive portraits. The landscape becomes the subject of him, especially the urban landscape. The endless highways of the United States or the houses of Hollywood come alive with her gaze.
En freeways (1994-1995) photographed North American highways in black and white, while in 1997 he began a long project, American Cities, that immortalizes the main cities of the United States. In black and white, of course.
The diversity of themes has accompanied Opie ever since, always with an extraordinary technical purity and generating reflection. Her series on men's sports in the United States has been highly commented, especially focused on American football. Opie toured seven US states and shot young teenage players, always posing, never competing. Her photos seek to reconsider masculinity in sport, based on the gestures and looks of the athletes.
In 2017, Opie's first film project saw the light of day, The modernist. Once again, daring stands as the axis of the work. All of the footage is made up of still images with performance artist Pig Pen as the lead and the city of Los Angeles as the backdrop.
Catherine Opie's creations have been exhibited in the main artistic centers of the United States, from the Walker Art Center to the Institute of Contemporary Art in Boston or the Museum of Contemporary Art in Los Angeles. The Guggenheim in New York dedicated a retrospective of all her work.
It has also been recognized with important awards. In 2006 she received the San Francisco Art Institute President's Award of Excellence. In 2019 she, for her part, received the prestigious Guggenheim Fellowship, awarded by the John Simon Guggenheim Memorial Foundation.
Links of interest