10 young artists from TAI, selected to participate in Discoveries 2022!
PHotoESPAÑA has selected a total of 11 student artists from the University School of Arts TAI to participate in Discoveries 2022. A professional meeting for photographers to be held on 2 3 and June en TAI, in which the selected students, together with the rest of the artists selected by PHotoESPAÑA, will have the opportunity to meet with national and international experts to show their photographs, receive advice, share their project or expand their professional network.

Viewers of Discoveries PHE 2022
Jacques Sierpinski: Artistic Director of the ManifestO festival – France
Francisco Baena Díaz: Director José Guerrero Center – Spain
Giangavino Pazzola: Camera Curator – Italy
Jerome Sother: Director of the Center d'art GwinZegal – France
Antonio M. Xoubanova: Photographer, teacher and curator – Spain
Pauliina Stahlberg: Director of the Ibero-American Institute of Finland – Finland María Paz Guadalix – Director of the Alcobendas Art Center – Spain
Sema D'Acosta: Curator, critic, journalist – Spain
Daniel Cuevas: Director of the gallery Daniel Cuevas – Spain
Emese Mucsi: Curator Capa Center – Hungary
Fabian Aguado: Director of artistic studies at the French Academy in Madrid – France.
Valerie Maasburg: Director of Bookstore and Artist Books at Ivorypress – Spain. Milo Montelli – Director Skinnerboox – Italy
Sara Fernandez: Responsible for the content of the bookstore-gallery of La Fábrica and Coordinator of the photobookweek of PHotoEspaña – Spain
Isabel Elorrieta: Director of the Ankaria Foundation – Spain
Adriano Alves Pinto de Campo: Head of Exhibitions in the Visual Arts and Technology Department of SESC – Brazil
Mysa Kafil-Hussain: Journalist for Tribe Photo Magazine – England Linarejos Moreno – Artistic director of the PHotoESPAÑA master's degree – Spain Guillermo de Osma – Gallery Director Guillermo de Osma – Spain
Jose Maria Luna Director of the Public Agency for the management of the Pablo Picasso Birthplace and other museum and cultural facilities – Spain

Selected
Miriam Montano de Juan
Miriam Montano de Juan is a photographer from Madrid born in 1999. She graduated in Conservation and Restoration of Cultural Heritage (UCM) and is currently studying for a Master in Artistic and Documentary Photography. His work drifts between photography and video art. Montano has held group exhibitions and has received various awards and scholarships throughout his fledgling career.
Project Discoveries 2022: Black bile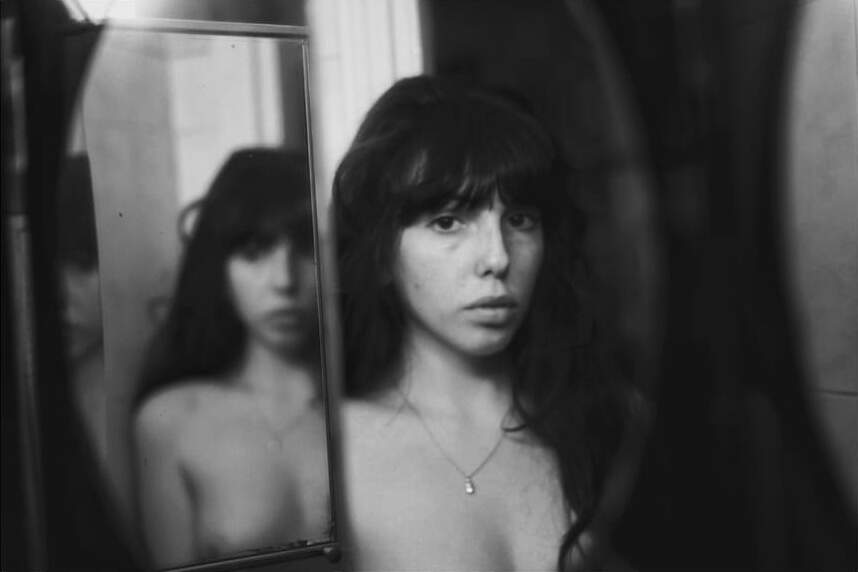 black bile it is the search for a portrait of the self, as a consequence of an identity crisis. This is manifested as a result of the anxiety, depression and personality disorders that the author experiences, inviting the viewer to be part of the constructed narrative. An instinctive, unreasonable and visceral process, which has created a project and, therefore, a reality formed by mental spaces where the meanings are never clear and a space for imagination and reflection is established.

Mauro curti
Curti is a self-taught Italian photographer. In Bene Vagienna, his hometown, he studied a basic photography course and then embarked on a cognitive and investigative journey focused on the use of the photographic medium, in which he traveled much of Central and South America.
In 2015 he settled in Buenos Aires, where he delved into photographic studies and approached analog photography. Two years later, she returned to Europe and, at the end of 2019, she returned to Italy to work on the project. Back. Currently, she lives in Madrid and studies the Master of Artistic and Documentary Photography thanks to the Scholarship #TAIPhoto.
Project Discoveries 2022: Back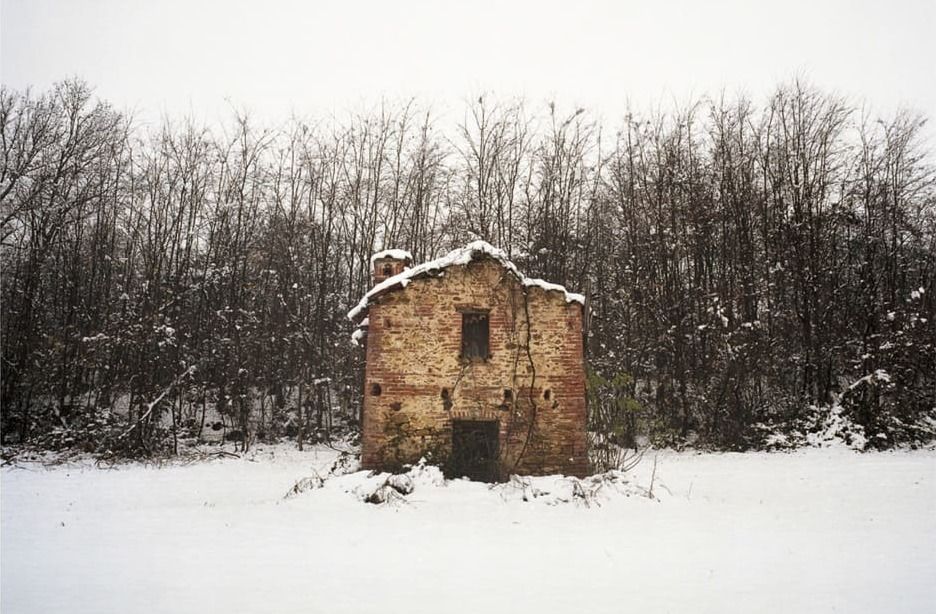 BACK TO HOME: an exploration of my interior through the return to my homeland.
Inigo Lasheras Cobos
Iñigo Lasheras is studying the Degree in Photography and Audiovisual Creation de TAI. In 2021 he was one of the Scholarship winners #TAIPhoto and this year has been accepted in the Concordia University Montreal to carry out an exchange program. In October 2021 she participated in a group exhibition at the VAV Gallery in Montreal.
Project Discoveries 2022: Beyond a certaino critical mass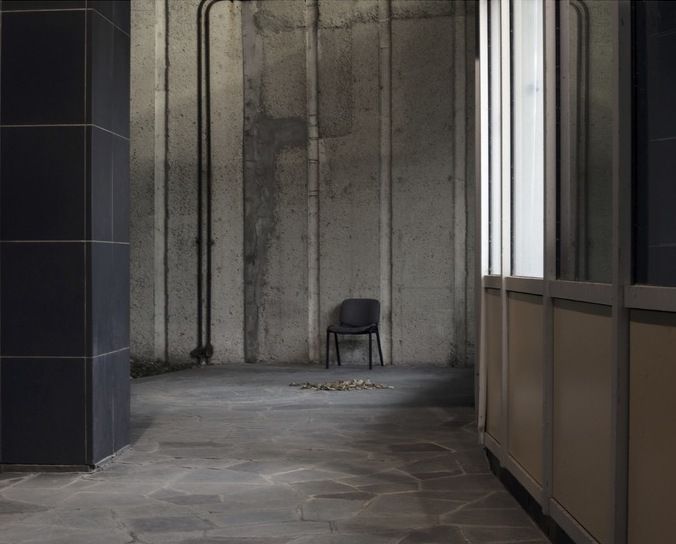 Beyond a certain critical mass each structure becomes a monument.
Emma Alvarez Marty
Emma Álvarez Marty is a young Spanish-French photographer from Madrid. She is currently in her last grade in Fine Arts at the University School of Arts TAI. His work recurrently deals with current environmental issues, thus being a spokesperson for Spain's climate concerns. He has carried out multidisciplinary projects throughout his career, but the ones where he has stood out the most have been through artistic photography. She has participated in collective exhibitions and has received the winning scholarship to study the Master of Artistic and Documentary Photography at the University School of Arts TAI.

Project Discoveries 2022: Regeneration after chaos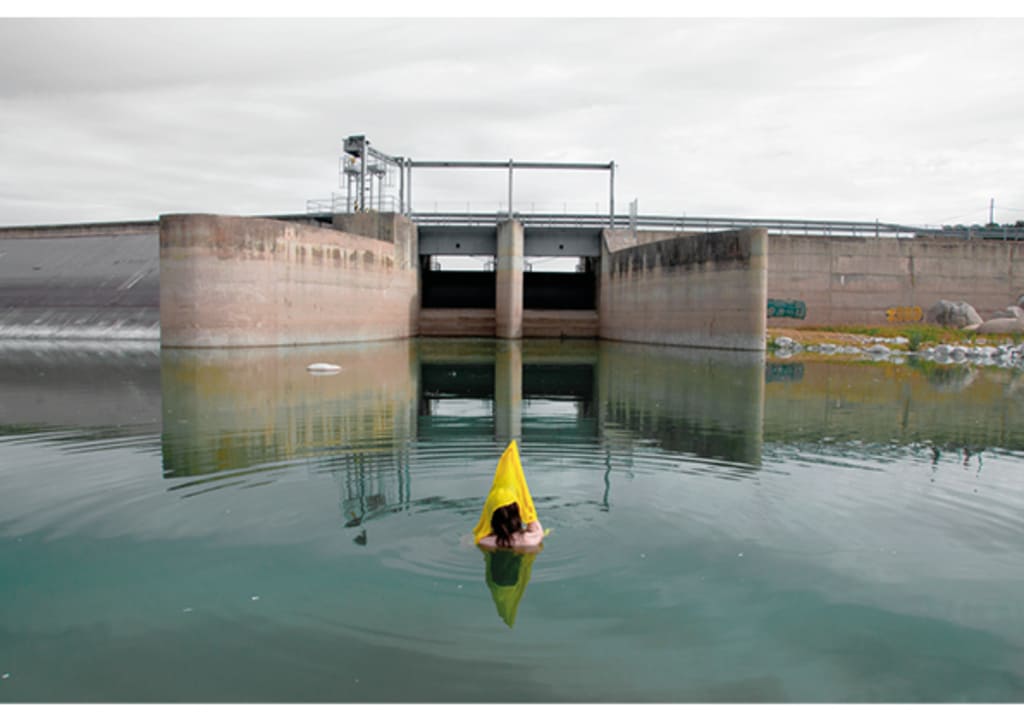 Is the water in Madrid the best? Do we know where what we put into our body every day comes from? The problem of the Guadarrama River is being investigated by experts who are bringing to light evidence of the crisis that this river is currently going through. The possibility of a beauty that leads to the regeneration of a hostile environment is created by exalting the importance of awareness as the first step for change, since, as can be seen, each and every one of us is responsible for this situation.
The resilience of the human being together with that of nature is what, in their union in the color yellow, will bring will and hope.
Adrian Ramos Escobar
Adrián Ramos is a young photographer from Madrid. Currently, he is studying the Degree in Photography and Audiovisual Creation at TAI. His work revolves around the industry, on the relationship that is generated between it and people and the impact it has on their environment.
Project Discoveries 2022: Walls and Work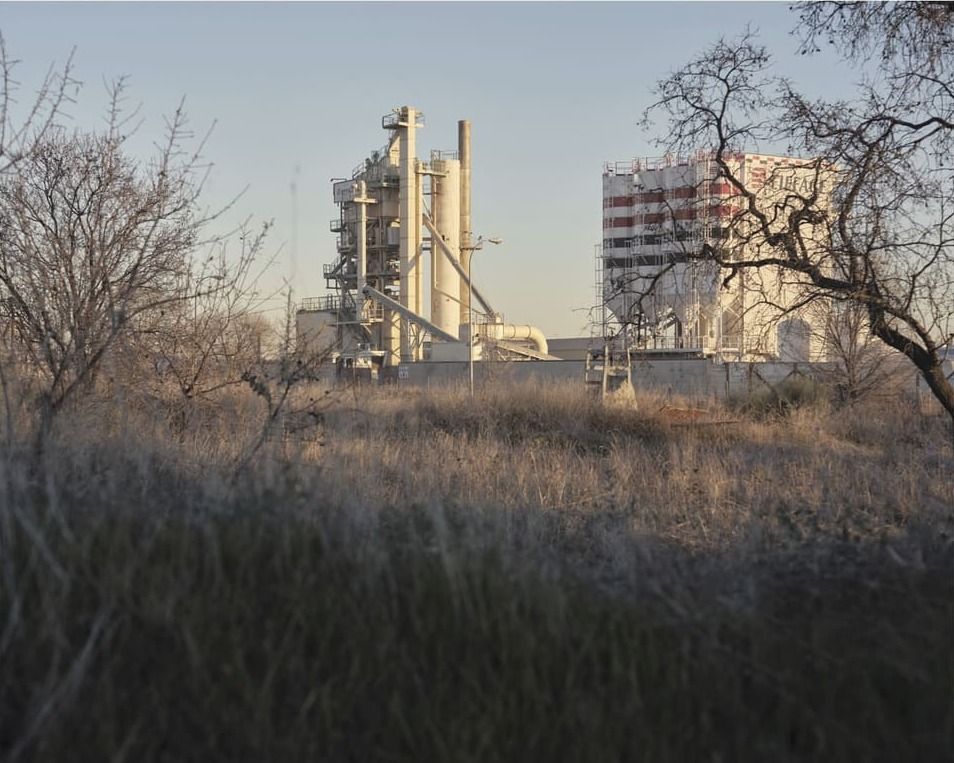 Industrial estates are production machines that function at the base of the contemporary economic system. Far from the centers, surly in their appearance, they hide an intense productive network with deep social and political connotations.

wenzhe liu
Wenzhe Liu was born in 1997 in Shandong Province, China.
Project Discoveries 2022: revolutionary growth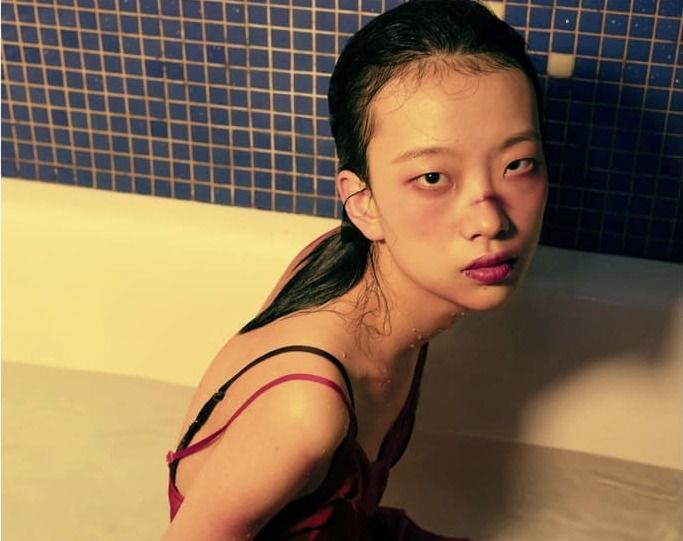 Now there are 700.000 Chinese students living and studying around the world every year. There are more than 200.000 Chinese students living in Europe alone for a long time.

Sarah Gil Mendez
Born in Santiago de Compostela in 1999. She spent her childhood and part of her adolescence watching her maternal grandfather not stop taking photos of everything she saw. After her death, she decided what she should do. She graduated in Journalism from the University of Santiago de Compostela, she is currently studying a Master's Degree in Artistic and Documentary Photography at the URJC (TAI).
Project Discoveries 2022: Wólfram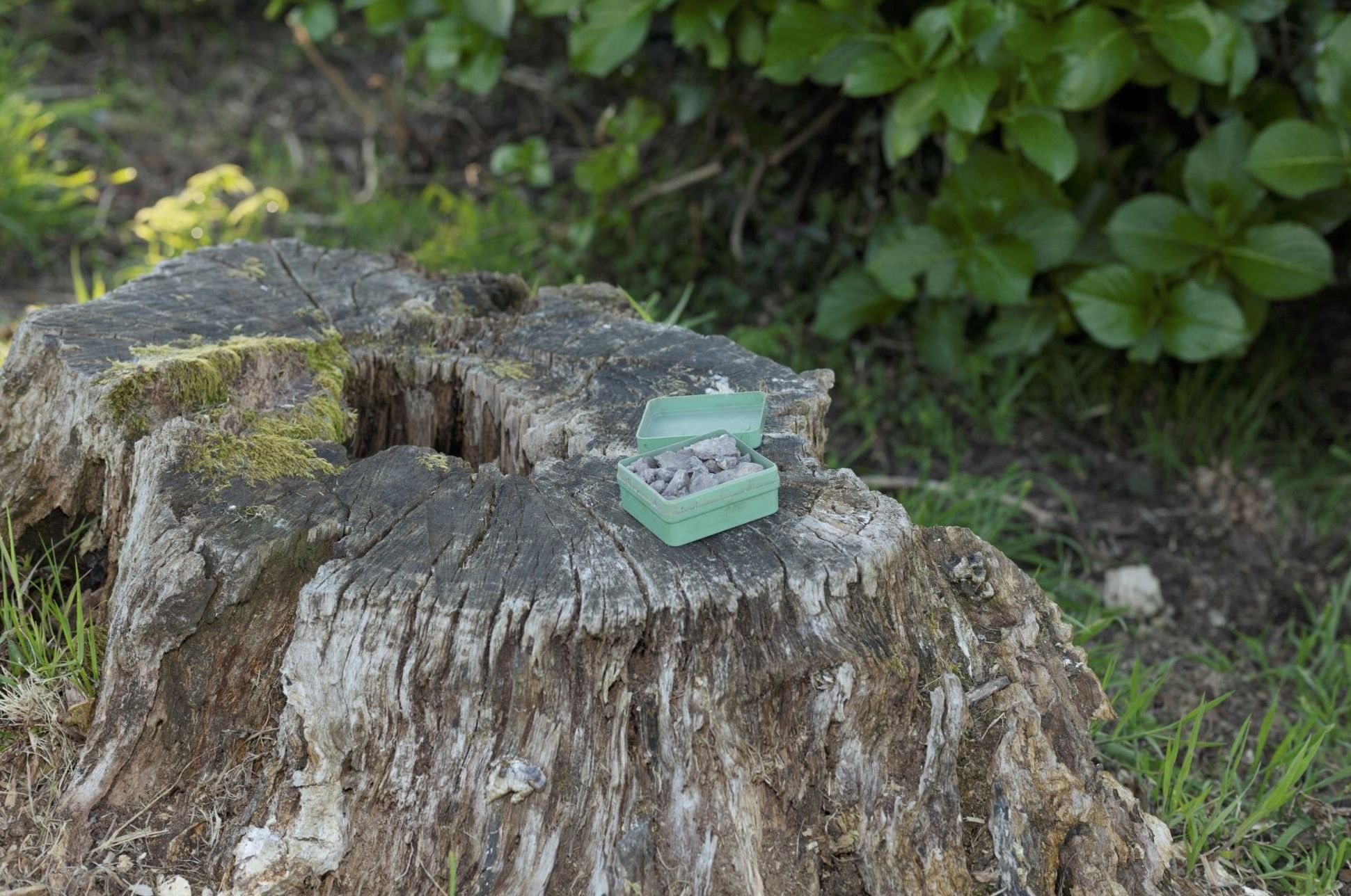 My grandfather Daniel died a few months before I was born. The taboo of his death in the family and not having met him has created an interest in me for as long as I can remember. Less than a year ago, I learned that his death was caused by 20 years of suffering from a respiratory disease called Silicosis, the miners' disease.
Less than a year ago I learned that his death was caused by twenty years of suffering from a disease that affects the lungs called silicosis, the miners' disease. He also introduced Carlos, a relative, unknown to him, who was adopted
by my grandparents at the age of nine months and who died at the age of 23 from a poorly detonated explosive in the Varilongo tungsten mine, where they both worked. The duel with death, malpractice, the mine and the tungsten create an atmosphere that unearths
a story lived by many others.
Maria Andrea Parra Velez
maria andrea parra She is a documentary photographer, press editor and visual storyteller. Parra studied Visual Arts at the Pontificia Universidad Javeriana in Bogotá. She has been photographing indigenous and rural communities for more than three years, contributing most of her projects to NGOs and platforms for social change. Her particular focus on the lives of people who live in rural environments has led her to immerse herself in different lands of the Amazon, the north and the mountains of Colombia, as well as other Latin American countries. For her photographs, she always seeks to show fascinating ways of life and unknown cultures.
Currently, Parra is studying the Master in Artistic Photography and Documentary Narratives in TAI. Likewise, he has been linked as a photojournalist and chronicler in the newspaper Madrid in Action, dedicated to social movements in Madrid.
Project Discoveries 2022: Somewhere in China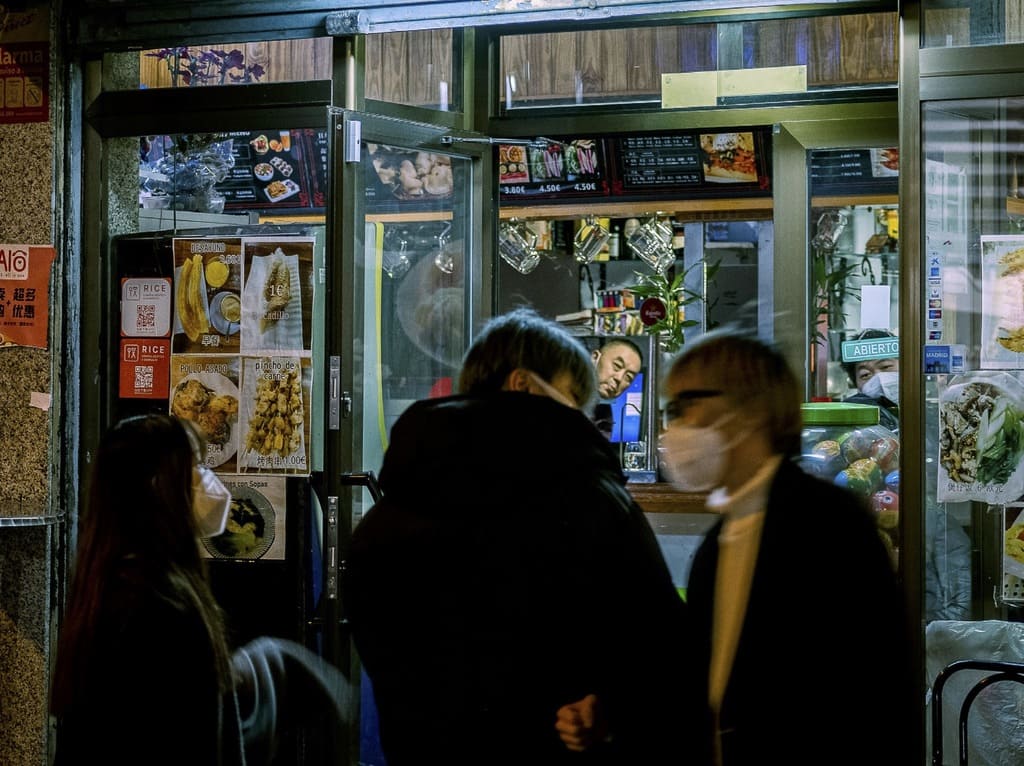 Seeing other cultures is something fascinating, even more so when they are so distant and incomprehensible to those who observe them. There is something intrinsic that appears in the incomprehensible, and it is the desire to understand. Discover Usera, the bario chino in Madrid, led me to want to investigate further into the dynamics of Chinese culture in this city, since to this day, it is the closest thing I have to that culture, which has always been disturbing to me.
Borja God Ramírez
Borja Dios is a young Galician photographer who became interested in photography at the age of 17 and studied Audiovisual Communication at the University of Burgos. Currently, he continues his training in TAI with in the Master of Artistic and Documentary Photography. In her projects, she establishes connections attached to the experiences she has lived, trying to highlight certain emotions. With the intention that viewers feel identified with his work, Borja Dios invites them to generate his own plot line.
Project Discoveries 2022: witches and identity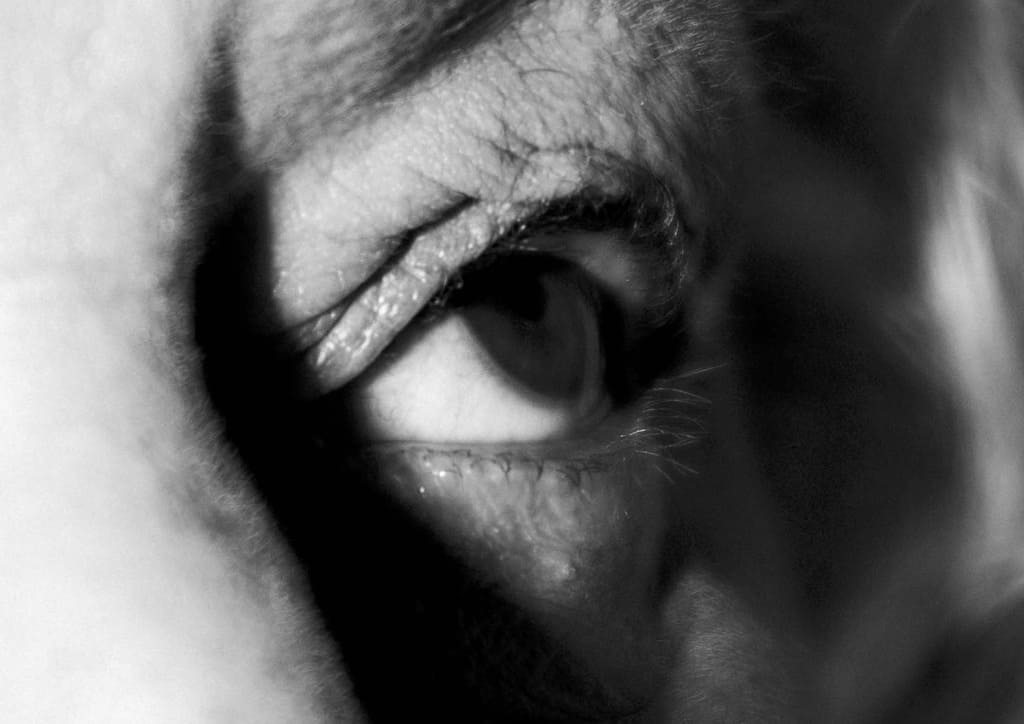 This project was born with the aim of portraying the witches, figures of great importance within an imaginary, constituting a symbol of Galician tradition and identity. Through the landscapes and the bodies, they are intended to reflect the break and reflection of a character who has been the victim of criminalization by society since the past. Representing various atmospheres that evoke scenarios in which they can be present from the photographic support. Choose elements, characters and specific spaces that suggest environments in which the witches are remembered through deterioration, darkness, loneliness or uncertainty, trying to symbolize, through the void, the appearance of this figure in relation to perception that has been attributed to it.
Adriana Thomas Carballo
Adriana Thomasa is a documentary photographer and photojournalist based between Spain and Chile. Her work focuses on identity and territory, human rights, social movements and migrations. In 2018 she co-directed Out of field, his first documentary short, which was selected in a dozen festivals. During 2019 and 2020 he covered the Chilean social outbreak.
Thomasa has worked as a freelance photojournalist for media and agencies such as El País o France Media Agency, among others. He is interested in documenting what happens around him, focusing on the territories where he lives, and telling stories in an intimate and personal way to create memory and reflect on social and cultural issues.
Project Discoveries 2022: Enclave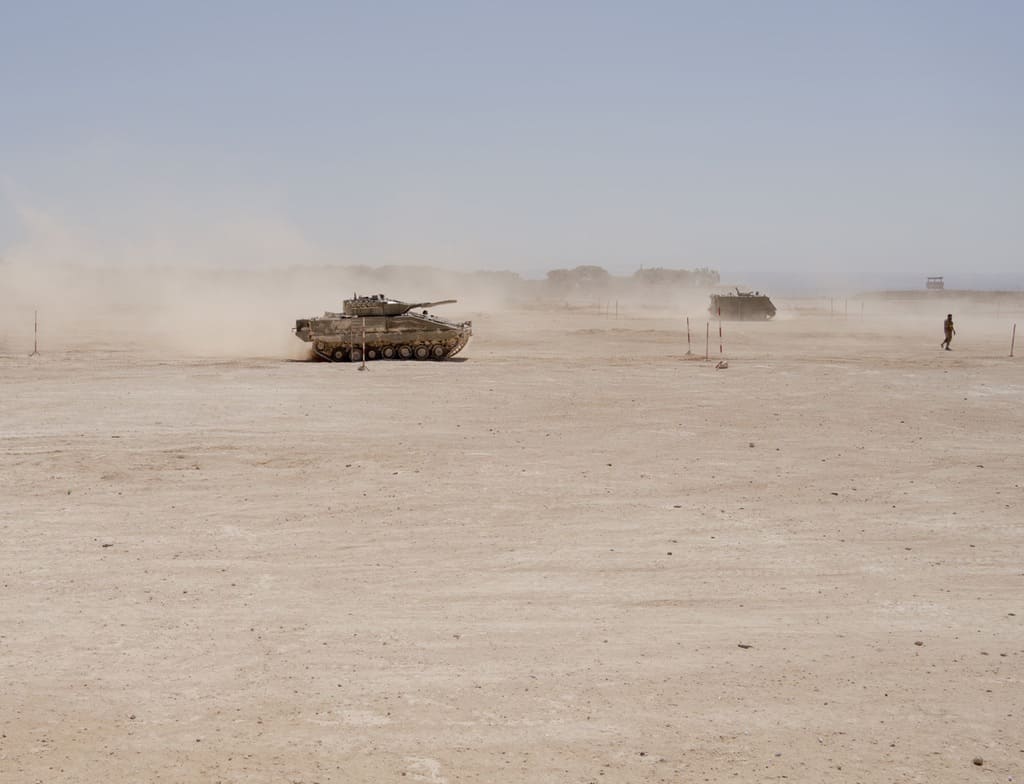 Enclave is a project in progress that explores cultural identity and miscegenation in Melilla, my hometown, a Spanish enclave located in North Africa. What is it like to live between Europe and Africa? What are the identities that inhabit this micro border?
Through portraits of its inhabitants and landscapes of the place, Enclave reflects on the relationships between identity and territory in a space where different cultures, religions and identities converge, mixing with each other, creating a particular microcosm full of tensions and contradictions.
Silvia de la Rosa
Silvia de la Rosa is an artistic and documentary photographer based in Madrid and graduated in Audiovisual Communication from the Rey Juan Carlos University in 2011. De la Rosa has specialized in the International Center of Photography and Cinema (EFTI) and the Alcobendas International School Photoespaña (PIC.A). Her work was recognized in the VI Edition of the Scholarships #TAIPhoto 2020 to perform the Master of Artistic and Documentary Photography.
In his latest projects, de la Rosa walks through the ambivalence between a photograph as a means of denouncing, where he not only captures a reality in a distanced way but also allows himself to be seduced by it, allowing himself the creation of imaginaries. Trying to generate reflections around the paradoxical relationships that occur in Capitalocene societies on human and non-human communities.

Project Discoveries 2022: the lesser sea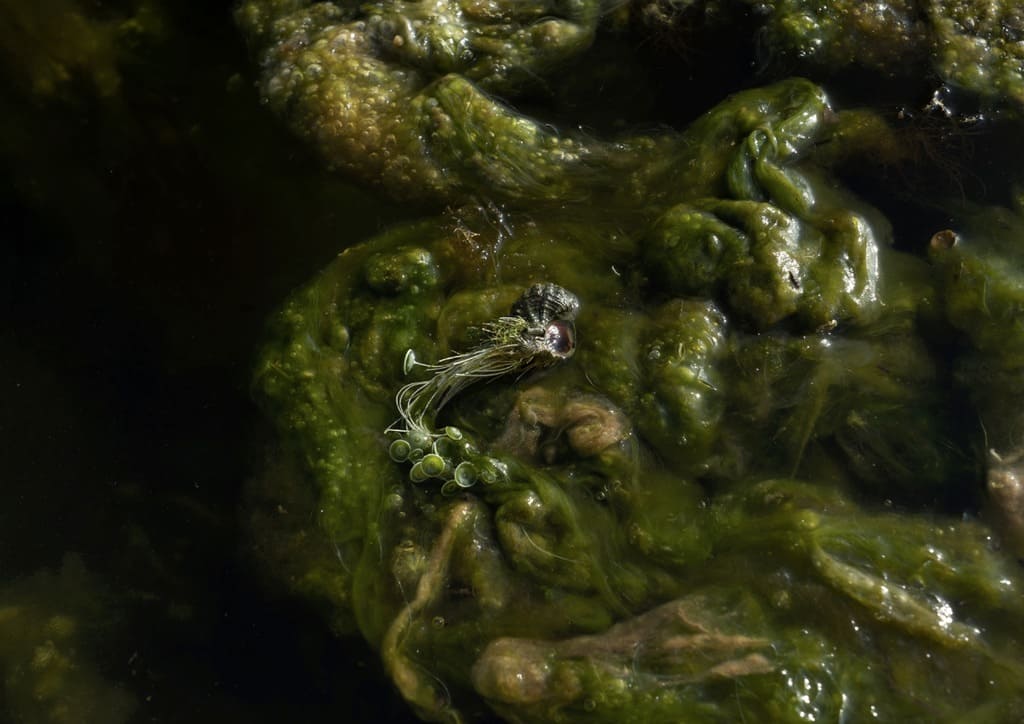 The Mar Menor is the largest coastal lagoon hypersaline of Europe, located in the southeast of the Iberian Peninsula, on the coast of the Region of Murcia. Its environmental singularity is highly productive and houses a great diversity of ecosystems, which has aroused the interest of human civilizations since ancient times, modifying its landscape and establishing it as an economic enclave. However, in the last For four decades, the increase in human pressures has affected the organisms that inhabit it until they collapsed, exhausting the regeneration capacity of their ecosystems and causing persistent phenomena of eutrophication and anoxia.
The anthropocentric approach places the environment on the margin, reducing it to an economic resource and establishing a dissociation between the natural and the social. However, when the agency of nature happens against us and despite us, it teaches us how much more we are linked to a whole, of which we are a part. Through the ecological crisis of the Mar Menor, this work aims to record the landscape of the disaster, the consequences of malpractice, the idea of ​​control when things get out of control and the intertwining of matter, human and non-human. Starting from documentary photography to let ourselves be seduced by the beauty of the disaster towards collaborative, porous and tangled forms.
Maria Rodellas Monk
Born in Barcelona in 1998, she is studying the degree of Conservation and Restoration of Cultural Heritage at the Complutense University of Madrid. She is specialized in experimental laboratory photographic processes, after completing a series of courses within the framework of a postgraduate course at the Institute of Photographic Studies of Catalonia. In addition to studying photography in a self-taught way, she for the last 5 years. Currently, she is studying the Master in Artistic and Documentary Photography at the School of Arts TAI.
She is primarily interested in chemical photography and continues to investigate various laboratory techniques, with and without a camera. In addition to designing large format cameras, she specializes in the wet collodion technique.
Project Discoveries 2022: liminal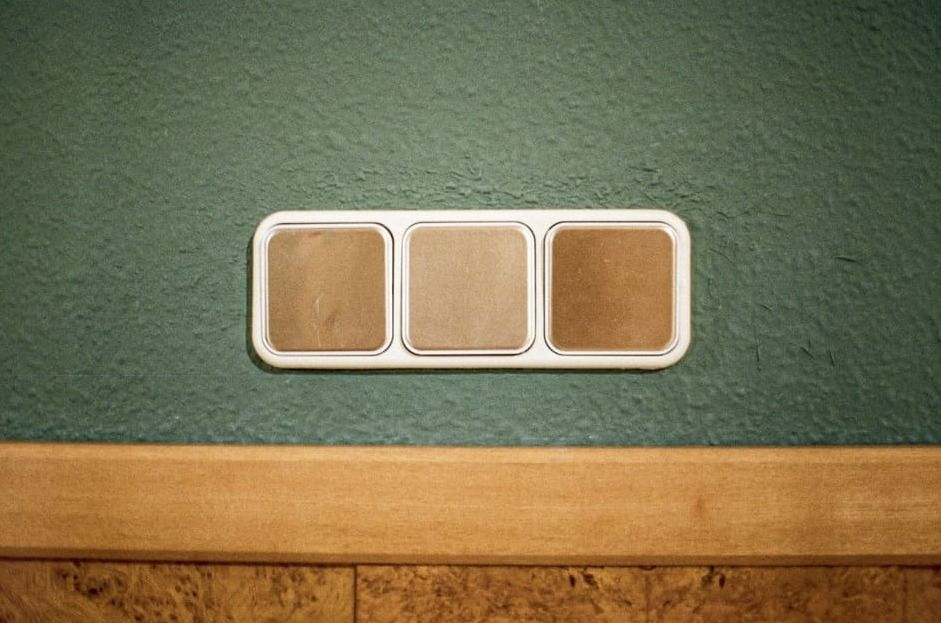 How is an intimate "place" built through a transit space? from here it is born liminal. After a brief stay in a hotel, an internal concern arises to understand how people tend to always look for the familiar, familiar and welcoming in the places we travel, to quickly leave them behind.
liminal is a photographic work made in 2022, in a hotel room. It seeks to understand, through photography, this "place" understood as a totally unknown space and with which we have no attachments. The non-place in which, during our stay, we project and search for elements that refer us to what is familiar and even welcoming to us. A white cotton curtain, a crystal glass, a ray of light, some switches…. As a place with countless passers-by and seemingly soulless, it becomes, in the rapid course of a few hours, our own intimate space with which we interact.
Of course, always from a safe distance and appropriating it in its proper measure. Always seeming that the knowledge of our departure prevents us from giving ourselves completely.
MEETING PHotoESPAÑA
In addition to this opportunity for our students, TAI and PHotoESPAÑA, organize, the Wednesday June 8 at 17:00 p.m. un meeting with Maíra Villela,Head of Exhibitions and Discoveries PHE, in order of present the Festival and its development over the years.
* Featured cover image of the work Meiga and Identity by Borja God Ramírez