TAI Claims the recovery of "lost sounds" in the project Musical intelligence
Did you know that there are sounds in danger of extinction?
with the research project Musical intelligence, TAI search rescue sounds universal, musical or everyday, in order to preserve them thanks to technology and Artificial Intelligence and, even, to transform them and create new melodies. The project is considered as a space for the experimentation, innovation and the search for trends.
The first rescued sounds come from an exclusive meeting and workshop of the Community TAI adjacent to sponsor of this project, Gustavo Santaolalla, creator of the soundtrack The Last of Us and one of the greatest composers of the moment.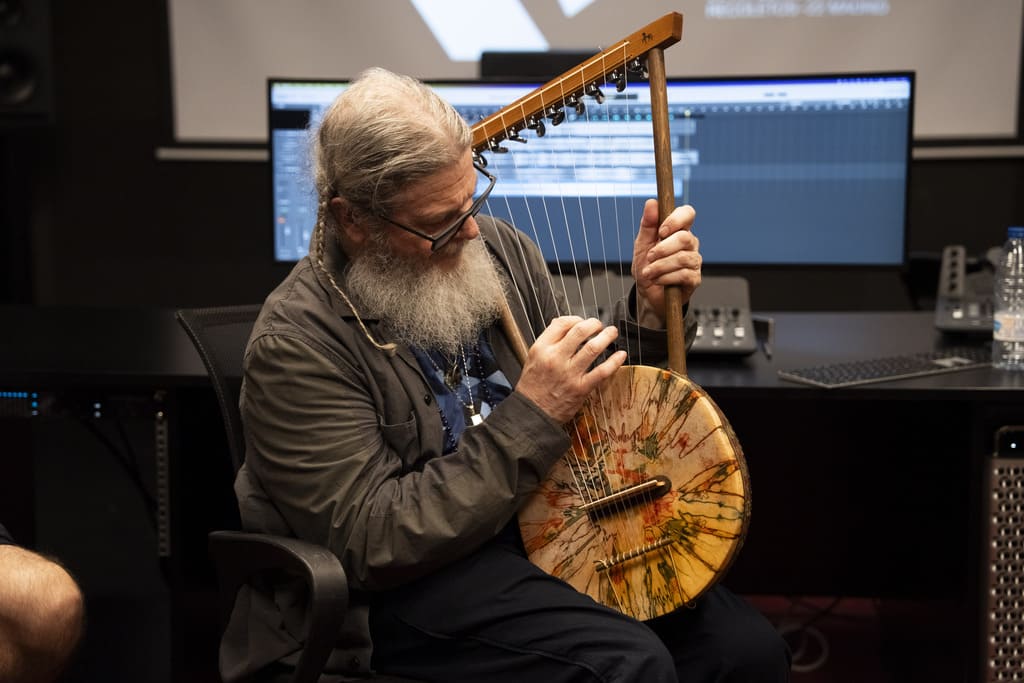 In the workshop, Santaolalla has analyzed the original creations of the students, enriched with these endangered sounds and instruments, which are given a new use thanks to experimentation and technology.
"It is essential that the artist knows a little of everything, that he does not lock himself in his art"
The percussion of pre-Hispanic instruments such as the teponaztle or the string sound of the vihuela give the compositions their own style through the use of innovation and technology. A style that Santaolalla himself defends with the plucking of his ronroco, an instrument of Bolivian origin that he has used in the composition of the soundtrack of the video game and series of the same name. The Last of Us.

See here all the information about the project and access the sound library
Gustavo Santaolalla
Gustavo Alfredo Santaolalla, Argentine composer, musician and music producer, is the winner of nineteen Grammy Awards, two consecutive Oscars for Best Original Score in 2005 and 2006 for Brokeback Mountaintain y Babel; two BAFTAs for Motorcycle Diaries y Babel and a Golden Globe for Brokeback Mountaintain. In addition, he is known for being the composer of the famous video game The Last of Us and his eponymous series on HBO.
Upcoming concerts of Gustavo Santaolalla
Córdoba - July 6, 2023 Córdoba Guitar Festival
Madrid - July 10, 2023 EDP Gran Vía Theater
Caldas de Reis - July 13, 2023 Portamérica Festival
Barcelona - July 18, 2023 SOUL | Pedralbes Gardens Festival