Gustavo Santaolalla, international master of composition, comes to TAI to offer a meeting with the new generation of artists
The composer of the moment arrives at TAI to share his vision of art and music in an exclusive workshop for our community of creators that will take place next Thursday June 29 at 18:00 p.m. at Headquarters TAI.
Santaolalla's visit has the objective of sharing with all of you his vision of the future of music and his professional experience. In addition, the composer will give you some keys to start your musical career and to help you develop your own identity.
A program of workshops masterclasses and meetings with Santaolalla and his team
A unique experience that will allow students TAI exclusively to connect and get to know first-hand one of the most outstanding international artistic references of this century.
Gustavo Alfredo Santaolalla, Argentine composer, musician and music producer, is the winner of nineteen Grammy Awards, two consecutive Oscars for Best Original Score in 2005 and 2006 for Brokeback Mountaintain y Babel; two BAFTAs for The Motorcycle Diaries and Babel and a Golden Globe for Brokeback Mountaintain. In addition, he is known for being the composer of the famous video gameor The Last of Us and his eponymous series on HBO.
The presence of Santaolalla has the objective of sharing exclusively with young artists TAI their vision of the future of music, their professional experience, give them keys to start developing their music composition career and help them develop their own identity as composers.

TAI, a reference in artistic training with 50 years of experience, connects its students with the most outstanding international references and art visionaries of our century as part of its methodology. Santaolalla joins a faculty of honor that includes multidisciplinary artists such as David Lynch, John Waters, Isabel Coixet, Richard Bona, Mona Kuhn, Julie Delpy or Bon Jon Hoo.
SANTAOLALLA & TEAM

Together with Santaolalla, the Community TAI you will enjoy masterclasses with his team: the violinist and arranger Javier Casalla and the music management expert Sergio Chiappetta, who will participate in various meetings and masterclasses between the months of March and June. These three artists join an extensive list of talents that have accompanied the Community for 50 years TAI.
About Gustavo Santaolalla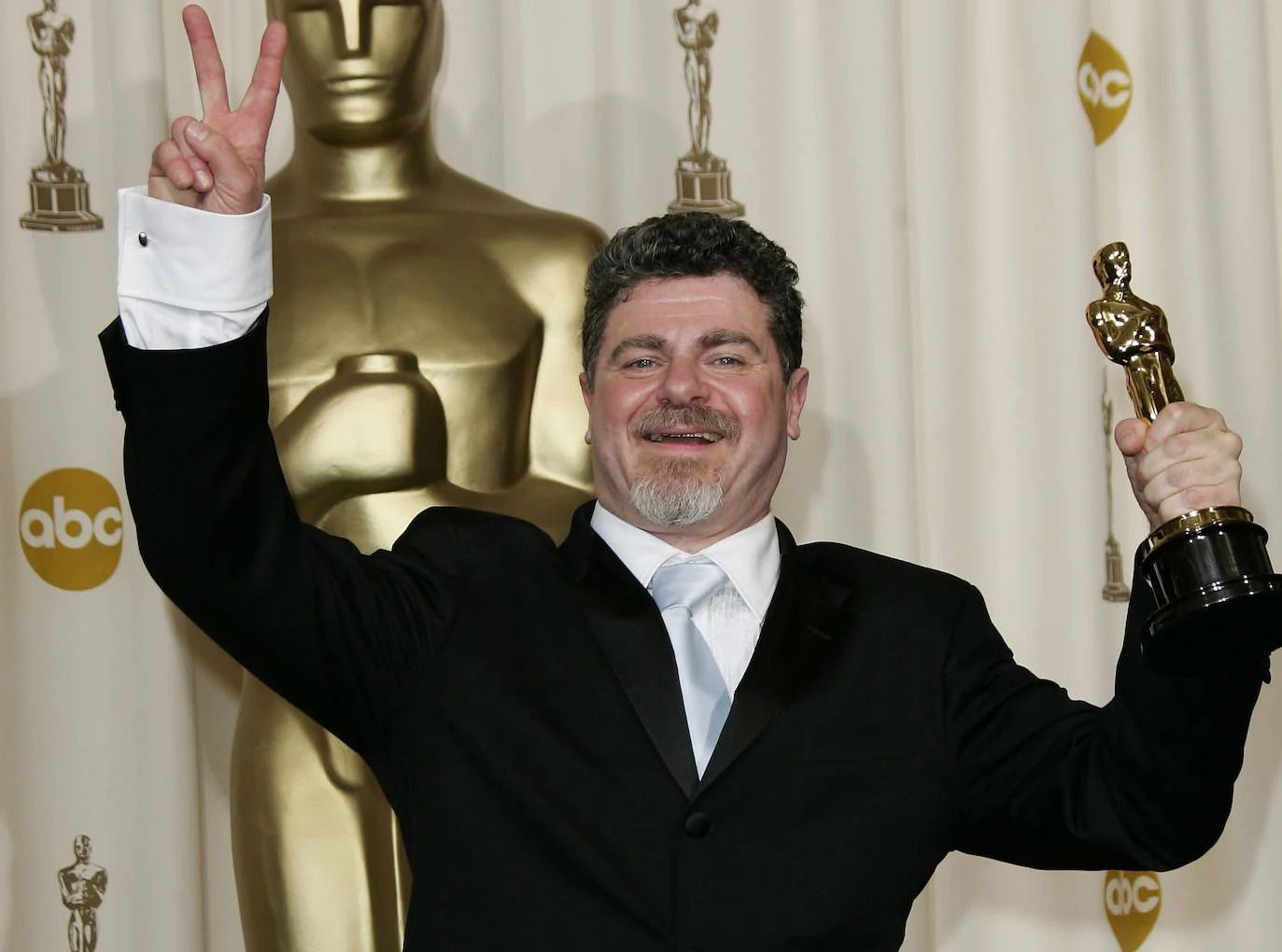 19 Grammys, two consecutive Oscars, two BAFTA Awards and a Golden Globe make Gustavo Santaolalla the composer of the moment. The creator of the soundtrack of the popular series The Last of Us he combines all facets of production and musical genres, an art that has made him a success in the industry.
Santaolalla has become an essential artist for soundtracks and scores such as Biutiful (Alejandro González Iñárritu, 2010), Wild tales (Damián Szifrón, 2014), The book of life (Jorge R. Gutiérrez, 2014), the series Making a Murderer (Moira Demos and Laura Ricciardi, 2015), Narcos: Mexicoor (Chris Brancato, Carlo Bernard, Doug Miro, 2018) and The House (Emma De Swaef, Marc James Roels, Niki Lindroth von Bahr and Paloma Baeza, 2022).
In his musical career, Santaolalla has been a producer for Fobia, Molotov, Café Tacvba, Julieta Venegas and Juanes, among others. Although, at the end of the 90s he began his career as a composer of soundtracks for films, such as Amores Perros or 21 Gramos.

The artist has been in music since he was 16 years old with his group Rainbow, which he left in 1975. A year later he began to play together with Alejandro Lerner and Mónica Campins, with whom he recorded a single album: Natural energy.

Some time later he moved to Los Angeles, California, where he began playing with a new band, Wet, although little by little he takes his career to the branch of musical production. In 1982 he released his first solo album santaolalla.

In the 90s he launched solo productions such as GAS (1995) and snore (1998), the latter was an instrumental album, played mainly with the Andean instrument that gives it its title.

About Javier Casalla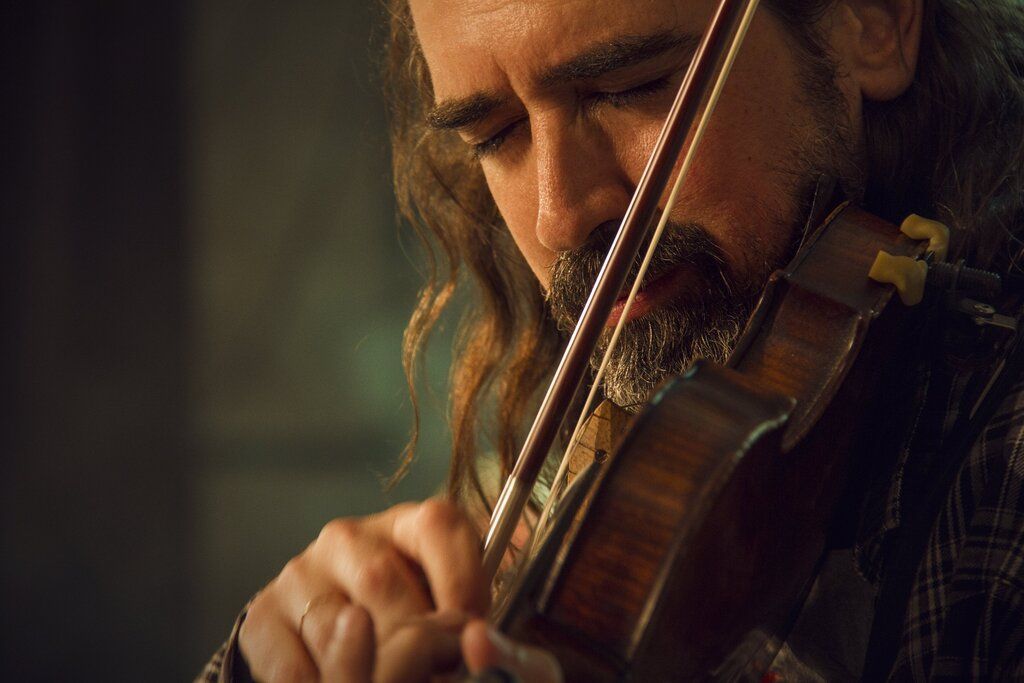 Javier CasallaArgentinian arranger, composer, producer, violinist and multi-instrumentalist, founder and permanent member of bajofundo, the Argentine-Uruguayan group that achieved great international recognition by performing all over the world and at festivals such as Coachella, Lollapalooza, Roskilde, Creamfields and Glastonbury, as well as winners of several Grammy and Gardel awards among others.
A student of Boris Chumachenco and Ljerko Spiller, he worked in the Youth Orchestras of LRA1 Radio Nacional (first violin concertmaster from 1987 to 1990) and the National Symphony Orchestra (sixth first violin from 1992 to 1998). He abandoned orchestral activity to dedicate himself to popular music, recording hundreds of records as a session player, arranger, conductor and composer.

He collaborated with artists as varied as Mercedes Sosa, Gustavo Santaolalla, Charly Garcia, Jaime Torres, Martha Argerich, Luciano Pavarotti, José Colangelo, Orquesta del Tango de Buenos Aires, Divididos, Bersuit, La Renga, David Lebon, Kevin Johansen, Daniel Melingo, Jorge Drexler, Julio Bocca, Deep Purple, Julieta Venegas, Leon Gieco, Barbarita Palacios, Luciano Supervielle, Paulinho Moska and Marisa Monte.

From 2005 is his only solo album, Javier Casalla, which was released in Europe by the Deutsche Grammophon label. Also, he recorded a lot of music for movies like Love Dogs, 21 grams, Babel y Biutiful (Alejandro González Iñarritu), Tango (Carlos Saura), Aniceto (Leonardo Favio) and Motorcycle Diaries (Walter Salles) among others, as well as participated in both the album and the film The Teachers' Cafe.

Since 2016 dempeña tasks as musical director and multi-instrumentalist (violin, viola, guitars and winds) in the musical group that accompanies the solo project of Gustavo Santaolalla, with whom they have been touring nationally and internationally for several years with the show Retracing the Path. With Santaolalla he has made an endless number of soundtracks for series such as El Cid, Narcos: Mexico y The House among others, as well as the soundtrack of the video game and current series for HBO, The Last Of Us.
About Sergio Chiappetta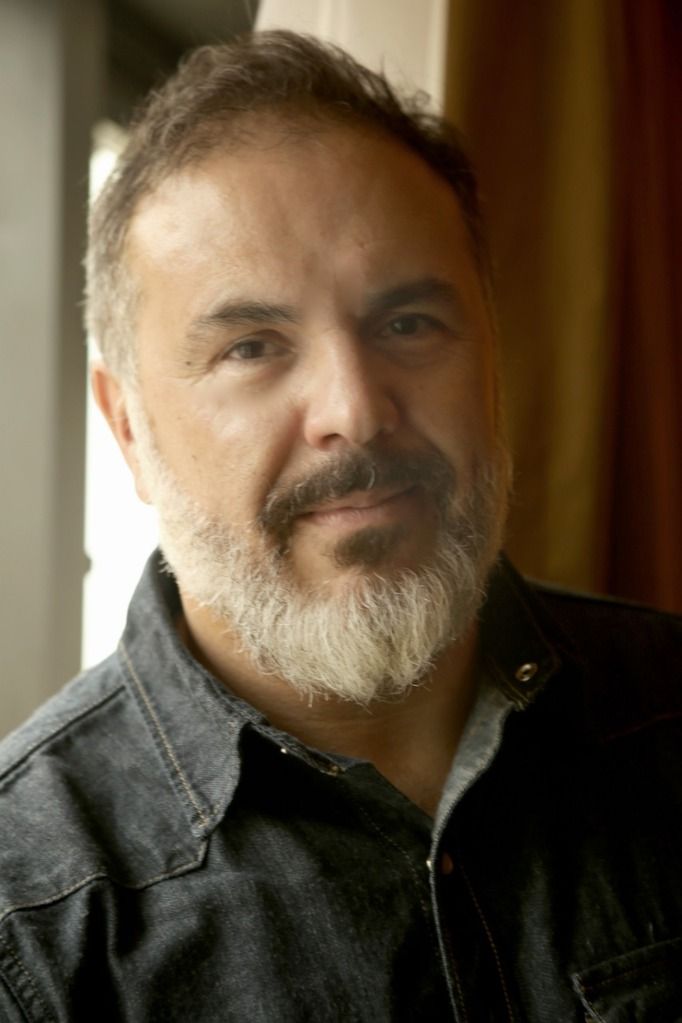 Sergio Chiappetta has an extensive career in the music industry in Argentina, from Emi Odeon, through Universal and Sony, to forming his own artist agency. All this makes Chiappetta one of the most important managers today.
He is a public accountant with a postgraduate degree in marketing. He worked at Emi Odeon Argentina, Universal Music Argentina, Day One Cono Sur, the management division of Sony Music and was Marketing Director at Universal.
Chiappetta combines his global vision with management tools that come from self-managing artists. The artist manages to establish a close bond with each artist and maintains projects with them in the medium and long term. Since 2001, chiappetta He works as manager of Gustavo Santaolalla in issues of management and project management, in tasks to maximize the impact of his projects.