Get to known LEGAHO, a great mural work created, together with Juan Díaz-Phaes, for TAI and the SOLO collection
Juan Díaz-Faes, renowned contemporary artist from the Solo Collection, joins the young artists of the University School of Arts TAI on the occasion of his 50 Anniversary to create LEGAHO, a large mural work at its headquarters on Calle Recoletos 22.
A great work of art
LEGAHO is a project of mural painting created and developed in a collaborative manner. between artist and teacher Juan Díaz-Phaes and student body selected from the Degree in Fine arts: Manuel Carrasco García, Jiaxuan Xiong (Julieta), Sofía Escribano, Paula Suárez, Marta Lumbreras Marcos, Cristina Bellido Pazos, Mafalda Rodrigues, Greece Camila Calapuja Ccoyllo.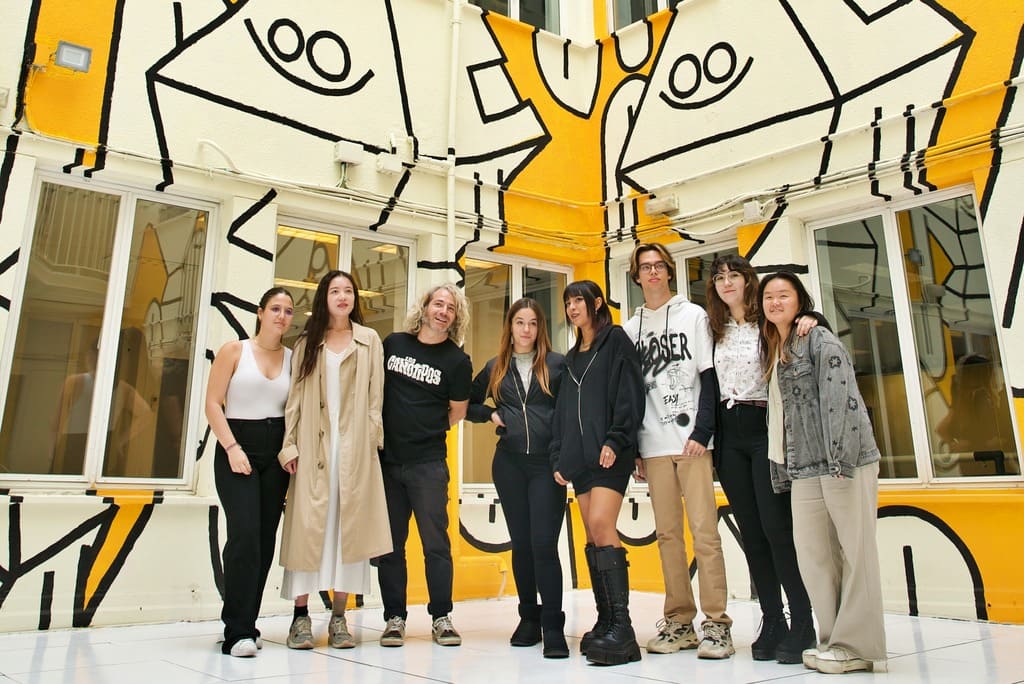 The work is inspired by the concept of "legacy" to create this collaborative work between Díaz-Faes and the new generation of artists TAI In training. The joint project, which unites education and art, is presented as a legacy from which teachers and students feed and leave a artwork that will last and that it is designed so that it can be modified, improved and experienced over time, as a legacy for art students of the future.
The development of this project, hand in hand with ONLY Collection, arises with the aim of uniting a consecrated artist, such as Juan Díaz-Faes, with a new generation of artists to collaboratively create a work that inspires and endures. That is why the students TAI from the area of Fine Arts have worked with the artist from the very beginning, in a academic and creative process carried out in joint sessions over several weeks, thus completing the mural in the summer of 2022.
The creation of a legacy
LEGAHO It was created from pieces created and contributed by each of the students who made up the project. Each contribution followed the pattern of the original idea to, together, create a complete structure, like a Lego game in which all the pieces create a new work.
La work of art is a brand of the students who have studied and who will study at the School, the time that passes and how the culture and art invade all spaces until completing the entire structure of the inner courtyard of TAI.
Guided tours LEGAHO
The University School of Arts TAI wants to share the work with the city of Madrid, the people of Madrid and their visitors, for this they have organized a series of GUIDED TOURS open and free which will take place on saturdays October 22, November 19 and December 17 at 13:00 p.m.
To attend the guided tours of the new Madrid work of art you can sign up here.
Exhibition TIMELINE
The University School of Arts TAI presents TIMELINE la first solo exhibition of the artist Juan Díaz-Phaes in the new exhibition space of its headquarters at Paseo de Recoletos, 22 in Madrid, which will be available from October 20, 2022 to January 20, 2023.
TIMELINE gather some of your most representative works for brands such as Levi's, Zara, Nomad, Suárez or Colección Solo together with important graphic intervention projects in nature, murals in different cities around the world or the development of the "rural art" concept coined by the Asturian artist.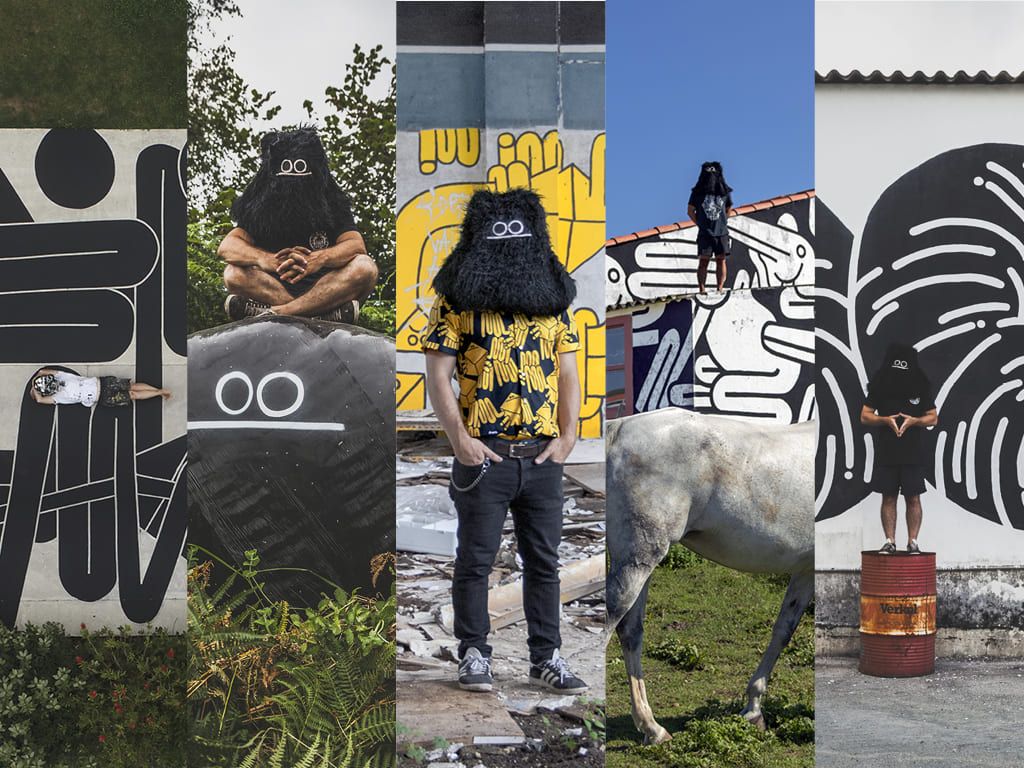 ONLY Collection
LEGAHO falls within the ONLY Collection, international artistic project Based in Madrid that aims to promote, support and share today's works of art.
With almost 800 works, the SOLO Collection highlights the wealth of connections that exist over time and across geographies between different creative, cultural and aesthetic trends. It includes funds ranging from figurative painting to kinetic sculpture, from sound art to new media and AI art, bringing together more than 180 artists from a the diversity growing of countries and artistic origins.
To the established figures are joined the emerging talents, reflecting the collection's commitment to innovative artists, approaches and formats.
Juan Díaz-Phaes
With an unpretentious look towards the artistic creation and a fun visual language, this artist manages to bring lovable characters to life thanks to geometric shapes, lines and boisterous patterns.
Born in Oviedo, in the north of Spain, Juan Díaz-Phaes He grew up drawing before studying Fine Arts at the University of Salamanca and has developed his career at the graphic design, illustration, and muralism.
Since 2017, cities like Miami, Austin, Guangzhou, Uruguay, Madrid or Santander have large-scale murals signed by this artist. Díaz-Faes has exhibited solo at the Point Éphémére center in Paris and Conde Duque in Madrid. He has also participated in collective exhibitions in Barcelona, Taipei, Hamburg, among others. In addition, his work is part of the sample Still Human which was exhibited at the Espacio SOLO museum in Madrid during 2021.