Title
Summer Course in Videoart
In the Video Art Course you will learn different strategies to approach the development of a photography and video project about the city, the urban and the territory.
A theoretical-practical training in which you will work from planning to conceptualization, going through the production, selection and edition of the material, at the same time that you learn to develop a personal perspective.
The work of different artists will be reviewed to understand how to approach a personal project from different perspectives and technical approaches.
Program
Contents:
Various theoretical approaches on the development of artistic projects.
How to witness the world in which we live through the analysis of the territory, the critical creation and the development of projects in a conscious way.
Aspects of space politics: drift, memory, identity, public space, transformation, etc.
Theoretical bases, critical approaches and technical possibilities to develop personal projects.
Project:
Creation of a common video art project in which each student contributes a personal and unique vision.
Teacher

Sergio Belinchon
Photographer and plastic artist. Together with other artists, he founded the space Invaliden1 Galerie in Berlin.
His work has been recognized with various prizes and scholarships for artistic creation such as the 2009 Generation (Caja Madrid), the Casa de Velázquez scholarship or the Spanish Academy in Rome, the L'Oreal Contemporary Art Award, etc.
His work is present in the collections of the Museo Nacional Centro de Arte Reina Sofía, the Fisher Gallery in Los Angeles and the Fonds national d'art contemporain in Puteaux, France, MUSAC, Artium, among others.
Admission and enrollment process
Aimed at students aged 18 and over with basic videographic notions.
It is necessary to present an updated CV and portfolio in digital format.
At the end of the course, a diploma and certificate will be delivered attesting to having satisfactorily completed and passed it.
Student Residence
Are you from outside Madrid? You can stay at The House of Artists: a meeting point for young artists and creators from different parts of the world.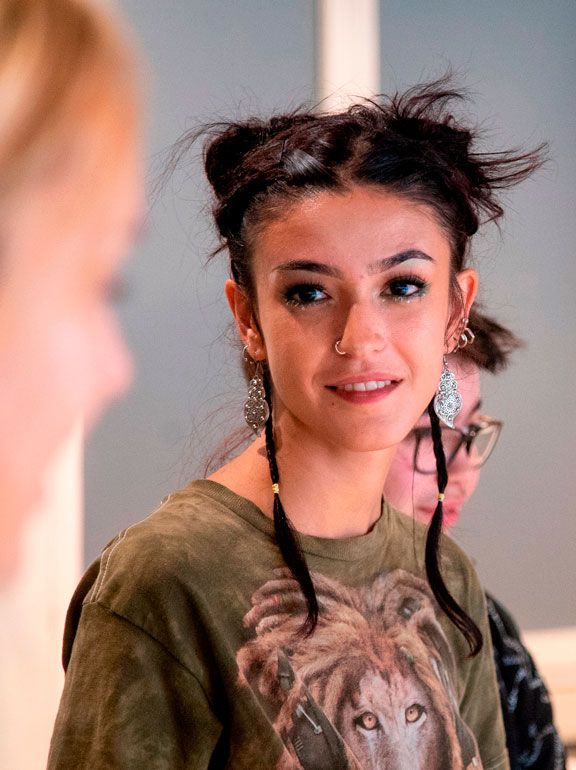 Request information about our studies
Find out about the options that studying at the largest Arts Campus in Madrid gives you. We will answer you as soon as possible!