Title
Summer Course in Short Film
The Short Film Course is proposed as a personalized tutorial of the pieces to be made by the students.
You will address the entire process that a director carries out for the creation and development of a short film, from the script, filming and editing to the final viewing.
Program
Contents:
The script: the theme. Structure, dialogue and characters.

Writing and revision of the script of the short film to be shot.

Film language and sequence analysis

The professions of the cinema: who is who on the set?

Technical script, planning and filming plan.

Essays with actors and actresses.

Filming.

Mounting.
Sound and color post-production.

Credits and viewing.
Project:
Creation of a short film.
Teacher

Jorge Naranjo
Screenwriter and director. His first feature film Casting, premiered in the Official Section of the XVI Malaga Spanish Film Festival, where it won two Silver Biznagas. The movie The Crystal Girls, released in April 2022 and written together with its director, Jota Linares, has been his first assignment as a screenwriter for Netflix.
In addition to working as a TV scriptwriter, he has directed short films such as A ticket to neverland, five against one o Call now, all of them awarded at national and international festivals.
Likewise, he has directed video clips of independent pop artists such as Julio de la Rosa, El Imperio del Perro or Niños Mutantes.
Your series Poet in New York was one of the projects selected in the Residences of the Film Academy. He has created his own production company, Nana Films, with which he premieres his latest work, a short film entitled 7 ways to say goodbye.
Admission and enrollment process
Aimed at students aged 18 and over with basic audiovisual notions.
It is necessary to present an updated CV and portfolio in digital format.
At the end of the course, a diploma and certificate will be delivered attesting to having satisfactorily completed and passed it.
Student Residence
Are you from outside Madrid? You can stay at The House of Artists: a meeting point for young artists and creators from different parts of the world.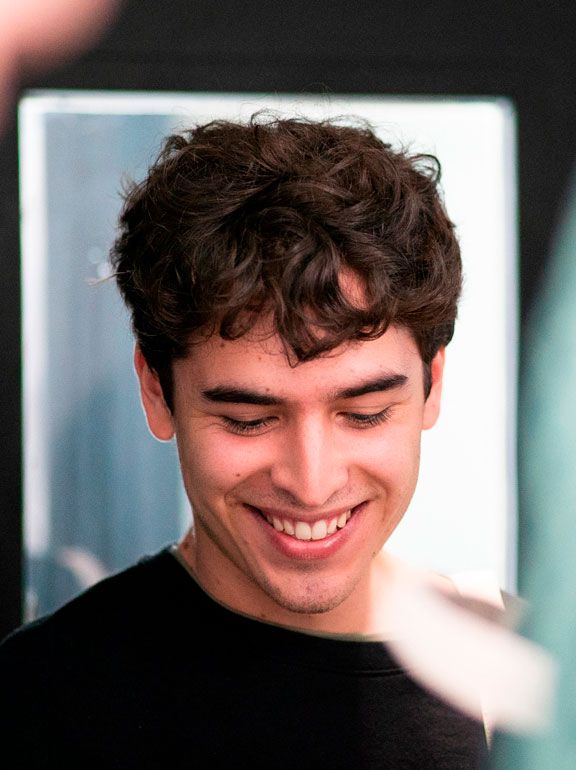 Request information about our studies
Find out about the options that studying at the largest Arts Campus in Madrid gives you. We will answer you as soon as possible!